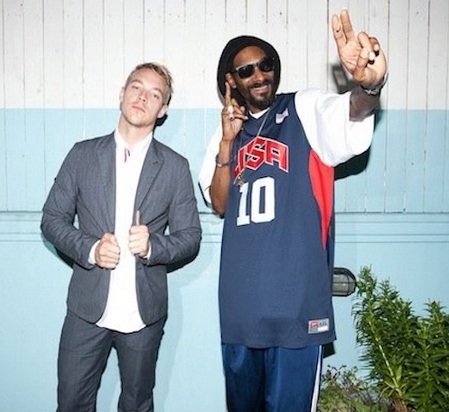 A Magyarországon is visszatérő vendégnek számító kaliforniai rapper, Snoop Dogg reggae előadóvá válása Snoop Lion néven a 2012-es év egyik nagy zenei mókája volt, ami a szeptemberi Torontói Filmfesztiválon bemutatott Reincarnated dokumentumfilm után 2013 elején egy azonos című albumon is manifesztálódik majd. A sztárproducer Diplo és az ő Major Lazer projektje által felügyelt új zenei irányvonalból a nyári La La La című beharangozó kislemez után most december elején már a Here Comes The King és a Lighters Up című számokat is hallhatjuk, és ez utóbbi talán ez eddigi legértékesebb, nem kis részben két jamaicai dancehall előadó, Mavado és Popcaan közreműködésének.
a Here Comes The King a brooklyni énekesnő, Angela Hunte közreműködésével...
...és a La La La című első kislemezdal:
ez utóbbihoz videoklip is van gyerekekkel:

a Reincarnated dokumentumfilm előzetese
Déri Zsolt
FRISSÍTÉS: február 7-én a Here Comes The Kinghez is érkezett egy klip!