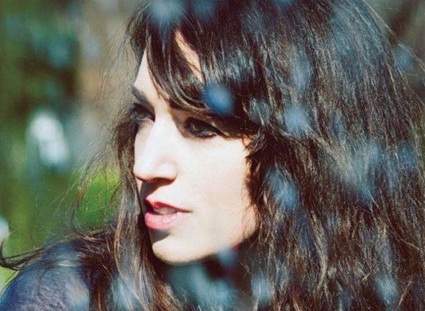 A tavalyi év egyik meglepetés-zenekara volt a hatvanas évekebeli girl group hangzást sötét és hűvös hangkörnyezetben feltámasztó Cat's Eyes, melyet a Horrors-frontember Faris Badwan egy opera felől érkezett olasz származású kanadai énekesnő, a hegedűn, oboán és billentyűkön is képzett Rachel Zeffira társaságában alapított. Első koncertjüket 2011 januárjában a vatikáni Szent Péter-bazilikában tartották, februári első kislemezükön egy Horrors-szerzeményt is feldolgoztak, címnélküli debütalbumuk áprilisi megjelenésétől decemberig az anyazenekarral váltógazdálkodásban jelentették meg klipjeiket (Faris ugyanis a Horrors élén is kiadott 2011-ben egy albumot), 2012-ben pedig Rachel felvette The Deserters című első szólólemezét, melyet RAF Records néven indított közös kiadójuk jelentet meg a mai napon (a Vörös Hadsereg Frakciót és a Királyi Légierőt asszociáló cégnév valójában a Rachel And Faris rövidítése). A Horrors-közeli S.C.U.M. és Toy zenekarok tagjainak közreműködésével, külső producer nélkül, nagyrészt a dalszerző-énekesnő által rögzített album zenei világa az elvarázsolt David Lynch/Angelo Badalamenti/Julee Cruise-univerzumtól a To Here Knows When című My Bloody Valentine-dal kamarazenei feldolgozásán át a krautrockos lüktetésig terjed – amint az itt a MusicPress blogon is hallható.
a címadó nyitódal és Here On In című szám videoklipje:
a Silver City Days zongorás élő előadása:
Rachel és Faris a közös lemezkiadójuk alapításáról mesélnek:
a Cat's Eyes és az I'm Not Stupid egy különleges élő előadása 2011-ből:
Rachel operaénekesnőként a Cat's Eyes előtti időkben:
http://www.facebook.com/rachelzeffira
Déri Zsolt
FRISSÍTÉS: az énekesnő közzétett egy feldolgozást a Wintertime című Steve Miller-szerzeményből, mely az album március 12-én megjelenő amerikai kiadásának bónuszdala lesz...
...ez pedig a Here On In című Rachel Zeffira-dalhoz készült Horrors-remix!