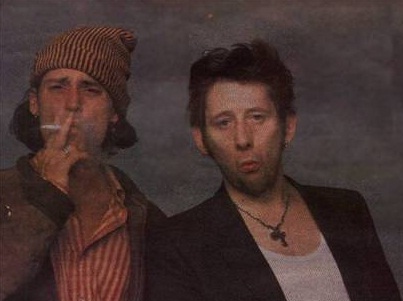 A Karib-tenger kalózai sorozat forgatása közben a főszereplő Johnny Depp és a rendező Gore Verbinski a sztárparádés feldolgozásalbumok legnagyobb producergurujával, Hal Willnerrel már 2006-ban összehoztak egy elképesztően gazdag és izgalmas dupla lemezt kalóz- és tengerészdalok átirataiból: az executive produceri felügyeletük alatt készült Rogue's Gallery – Pirate Ballads, Sea Songs & Chanteys album anyagát olyan előadókkal énekeltették fel, mint Lou Reed, Nick Cave, Bryan Ferry, Sting, Bono, Jarvis Cocker vagy Rufus Wainwright. Az ötletgazda triász a héten bejelentette a projekt folyatását: a 2013. február 19-re ígért Son Of Rogue's Gallery – Pirate Ballads, Sea Songs & Chanteys című kétlemezes kiadványon egy újabb nagy adag tengeri témájú feldolgozás szerepel, korábban megjelent és frissen rögzített felvételek vegyesen, és az utóbbiakat olyanok jegyzik, mint Iggy Pop, Tom Waits és Keith Richards, Courtney Love és Michael Stipe, vagy éppen a Pogues-frontember Shane MacGowan, aki az 1880-as évekből való Leaving Of Liverpool című tengerészdalt Johnny Depp és a szintén rockgitáros múltú Gore Verbinski kíséretében énekli.
Shane MacGowan már a Pouges élén is lemezre énekelte ezt a dalt, még 1985-ben:
ráadásként  álljon itt mutatóba Shane és Johnny egy korábbi kollaborációja, a That Woman's Got Me Drinking című 1994-es Shane MacGowan And The Popes-klip a dalban gitáron közreműködő Johnny Depp rendezésében és főszereplésével:
a készülő új válogatásalbum dallistája:
Son Of Rogue's Gallery: Pirate Ballads, Sea Songs & Chanteys (2013)
Disc 1
1. Shane MacGowan: "Leaving of Liverpool" (ft. Johnny Depp and Gore Verbinski)
2. Robyn Hitchcock: "Sam's Gone Away"
3. Beth Orton: "River Come Down"
4. Sean Lennon: "Row Bullies Row" (ft. Jack Shit)
5. Tom Waits: "Shenandoah" (ft. Keith Richards)
6. Ivan Neville: "Mr Stormalong"
7. Iggy Pop: "Asshole Rules the Navy" (ft. A Hawk and a Hacksaw)
8. Macy Gray: "Off to Sea Once More"
9. Ed Harcourt: "The Ol' OG"
10. Shilpa Ray: "Pirate Jenny" (ft. Nick Cave and Warren Ellis)
11. Patti Smith and Johnny Depp: "The Mermaid"
12. Chuck E Weiss: "Anthem for Old Souls"
13. Ed Pastorini: "Orange Claw Hammer"
14. The Americans: "Sweet and Low"
15. Robin Holcomb and Jessica Kenny: "Ye Mariners All"
16. Gavin Friday and Shannon McNally: "Tom's Gone to Hilo"
17. Kenny Wollesen and The Himalayas Marching Band: "Bear Away"
Disc 2
1. Frank Zappa and the Mothers of Invention: "Handsome Cabin Boy"
2. Michael Stipe and Courtney Love: "Rio Grande"
3. Marc Almond: "Ship in Distress"
4. Dr. John: "In Lure of the Tropics"
5. Todd Rundgren: "Rolling Down to Old Maui"
6. Dan Zanes: "Jack Tar on Shore" (ft. Broken Social Scene)
7. Sissy Bounce (Katey Red and Big Freedia): "Sally Racket" (ft. Akron/Family)
8. Broken Social Scene: "Wild Goose"
9. Marianne Faithfull: "Flandyke Shore" (ft. Kate and Anna McGarrigle)
10. Ricky Jay: "The Chantey of Noah and his Ark (Old School Song)"
11. Michael Gira: "Whiskey Johnny"
12. Petra Haden: "Sunshine Life for Me" (ft. Lenny Pickett)
13. Jenni Muldaur: "Row the Boat Child"
14. Richard Thompson: "General Taylor" (ft. Jack Shit)
15. Tim Robbins: "Marianne" (ft. Matthew Sweet and Susanna Hoffs)
16. Kembra Phaler: "Barnacle Bill the Sailor (ft. Antony, Joseph Arthur, and Foetus)
17. Anjelica Huston: "Missus McGraw" (ft. The Weisberg Strings)
18. Iggy Pop and Elegant Too: "The Dreadnought"
19. Mary Margaret O'Hara: "Then Said the Captain to Me (Two Poems of the Sea)"

összevetésként itt a 2006-os első lemez dallistája is:
Rogue's Gallery: Pirate Ballads, Sea Songs & Chanteys (2006)
Disc 1
1.Baby Gramps - Cape Cod Girls
2.Richard Thompson - The Mingulay Boat Song
3.John C. Reilly - My Son John
4.Nick Cave - Fire Down Below
5.Loudon Wainwright III - Turkish Revelry
6.Three Pruined Men - Bully in the Alley
7.Bryan Ferry - The Cruel Ship's Captain
8.Robin Holcomb - Dead Horse
9.Bill Frisell - Spanish Ladies
10.Joseph Arthur - High Barbary
11.Mark Thompson - Haul Away Joe
12.David Thomas - Dan Dan
13.Sting - Blood Red Roses
14.Teddy Thompson - Sally Brown
15.Rufus Wainwright - Lowlands Away
16.Gavin Friday - Baltimore Whores
17.Eliza Carthy - Rolling Sea
18.Martin Carthy - The Mermaid
19.Bob Neuwirth - Haul On The Bowline
20.Bono - Dying Sailor To His Shipmates
21.Lucinda Williams - Bonnie Portmore
22.Richard Greene - Shenandoah
23.Mary Margaret O'Hara - The Cry Of Man

Disc 2
1.Jack Shit - Boney Was A Warrior
2.Loudon Wainwright III - Good Ship Venus
3.White Magic - Long Time Ago
4.Nick Cave - Pinery Boy
5.Bryan Ferry - Lowlands Low
6.Akron - One Spring Morning
7.Martin Carthy - Hog Eye Man
8.Ricky Jay - The Fiddler
9.Andrea Corr - Caroline and Her Young Sailor Bold
10.John C. Reilly - Fathom The Bowl
11.Dave Thomas - What Do We Do With A Drunken Sailor
12.Ed Harcourt - Farewell Nancy
13.Stan Ridgeway - Hanging Johnny
14.Baby Gramps - Old Man Of The Sea
15.Van Dyke Parks - Green Whale Fisheries
16.Sting - Shallow Brown
17.Jolie Holland - The Grey Funnel Line
18.Jarvis Cocker - A Drop Of Nelson's Blood
19.Lou Reed - Leave Her Johnny
20.Ralph Steadman - Little Boy Billee

az 2006-os album és a 2013-as második rész lemezborítója együtt: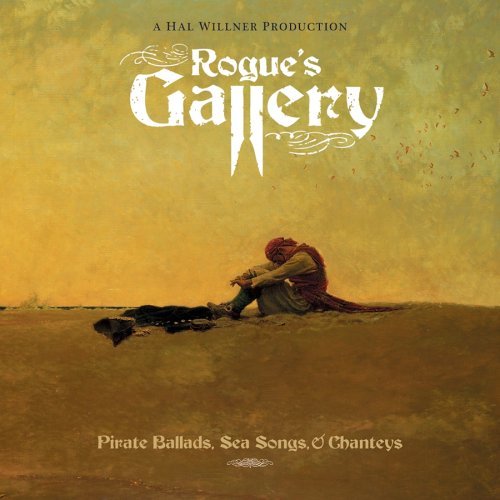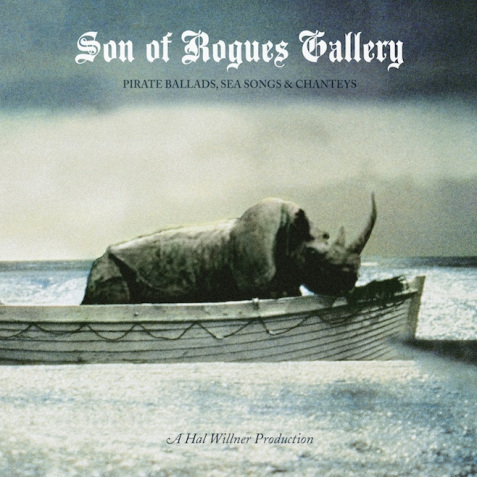 Déri Zsolt
FRISSÍTÉS: január 8-án megérkezett a lemezről Tom Waits és Keith Richards közös száma, a Shenandoah is!