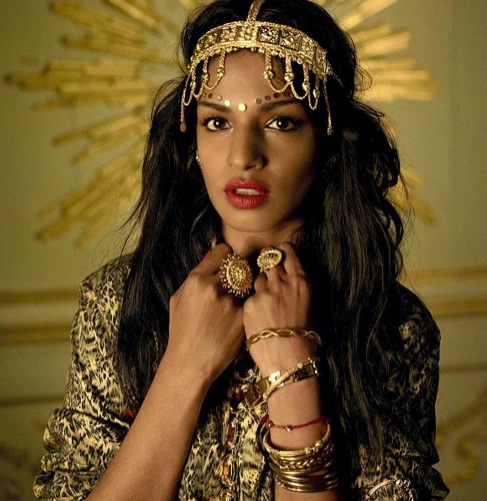 A 2012-es esztendő M.I.A. nagy évének indult: a brit születésű, de már Amerikában élő Srí Lanka-i tamil tigrislány a Bad Girls című januári kislemezdal arab nők autoakrobatikájára komponált csúcsklipjét február elején ugyanazon a napon mutatta be, mint ahogy a Madonna és Nicki Minaj társaságában rögzített Give Me All Your Luvin' is debütált, majd az utóbbinak a Super Bowl félidejében tartott – és a tévéközvetítés révén minden amerikai háztartásba eljutó – élő előadásán Mathangi "Maya" Arulpragasam a kamerának bemutatott középső ujjával el is lopta a show-t a főszereplő popkirálynő elől. Azóta azonban egyetlen teljes dalt sem tett közzé, és Jay-Z menedzsmentjéhez szerződve Matangi címmel decemberre meghirdetett negyedik albuma is átcsúszik már jövőre, ezért is nagy szó, hogy a héten kaptunk tőle egy új számot: az AtTENTion című felvételt egy Twitter-üzenetváltás után küldte el e-mailen egy rajongójának, aki rögtön fel is tette honlapjára (ez már két napja történt, de a blogoszféra csak pár órája pörgött rá igazán a sztorira és az új dalra).
aki el akarja menteni magának a hangfelvételt mp3 formátumban, kattintson az egere jobb gombjával ide – aztán Link mentése másként/Save Link As...

AtTENTion
Hey, hey, hey
The fullest attempt in my intent is to let you know what is important
My existence is militant cause my content bangs like it's potent
Distant to the pollutant, never hesitant, always consistent
I back it up, yeah I'm very blatant
Don't try to copy this cause I patent
Runnin on the streets causing tentsions
Running through, running through, running through
Runnin on the streets causing tentsions
Hey, hey, hey - atTENTion!!!!
Hey, hey, hey - atTENTion!!!!
Got to see my life from a distance
For instance, my friends say I act tense
I'm a refugee from a yellow brick tent
Past TENT present TENT and future TENT
...long like a sentence
And its intent breaches its instinct
We go the distance to presidents
Throw atTENTion about my tent
Things fall on my head like we're mutant
So don't drop that ball on that
We're aliens but we're not mutant
We tent after tent - a camp tent
There's 36 chambers in my Wu tent
We slang tent in...
While you dancing in your LoubouTENT
We be makin tent, out ya curTENT

a Romain Gavras által rendezett Bad Girls klip, alatta pedig a Madonna-M.I.A.-Nicki Minaj triász egy órával később bemutatott Give Me All Your Luvin'-ja a szintén francia MEGAFORCE rendezőkollektívától...


... és a Give Me All Your Luvin' két nappal későbbi élő bemutatója, 8:04-nél M.I.A. középső ujjával:

egy áprilisban közzétett részlet a Come Walk With Me című új M.I.A.-dalból:
az énekesnő legutóbbi kiadványa, az eddigi karrierjének és benne eddigi három albumának (Arular – 2005, Kala – 2007, Maya – 2010) vizuális vetületét bemutató M.I.A. című könyv, mely októberben jelent meg:
Déri Zsolt