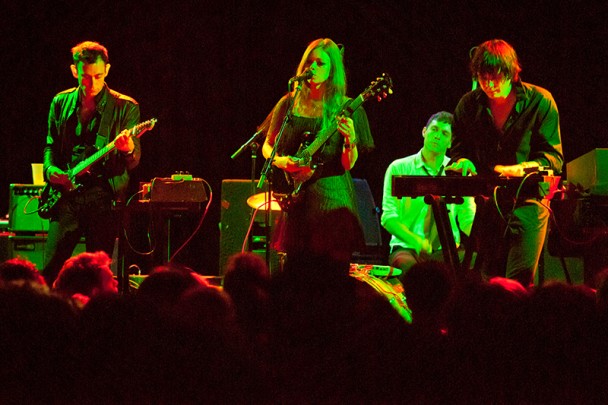 Az Italians Do It Better kiadó főnöke, a Chromatics, Glass Candy, Desire és Symmetry nevű együtteseivel párhuzamosan dolgozó multiinstrumentalista-dalszerző-producer Johnny Jewel egy mixtape-pel zárja zsúfolt őszi programját, melybe sok minden belefért a párizsi Lagerfeld/Chanel-divatbemutatótól az év legjobb albumai közé tartozó Kill For Love-ot kiegészítő Running From The Sun mixtape-en át a kultikus After Dark válogatáslemez remasztereléséig és az After Dark 2 új felvételeiig. A ma hajnalban közzétett Black & White című őszi mixtape-en az összes fent említett együttes képviselteti magát, sőt a Ceremony című Joy Division/New Order-szám Chromatics-feldolgozásában Johnny mellett a Glass Candy duó másik tagja, Ida No énekesnő is hallható – szólógitáron!
Black & White / Autumn Mix
01. Lamuka (Johnny Jewel Edit) / Zazou Bikaye Cy1
02. The Fading Faces / Symmetry
03. Nuit / Xeno & Oaklander
04. The President Is Gone / John Carpenter & Alan Howarth
05. Dans Mes Reves (Test Pressing) / Desire
06. One Night At The Raw Deal 12"/ Twisted Wires
07. Ceremony (16 Track Demo) / Chromatics Feat. Ida No On Lead Guitar
08. Stars & Houses (Feeling Without Touching 12") / Glass Candy
09. It's More Fun To Compute (Symmetry Edit) / Kraftwerk
10. Home Is In Your Head / His Name Is Alive
11. Alone In The Ring / Bill Conti
12. As We Could Ever / His Name Is Alive
13. Boy Girl / Blonde Redhead
14. Afraid / Nico
a mixtape mp3 formátumben le is tölthető itt:
http://soundcloud.com/johnnyjewel/black-and-white-autumn-mix/download

ez a hozzá tartozó borítókép, alatta pedig ráadásként egy Glass Candy-fotó: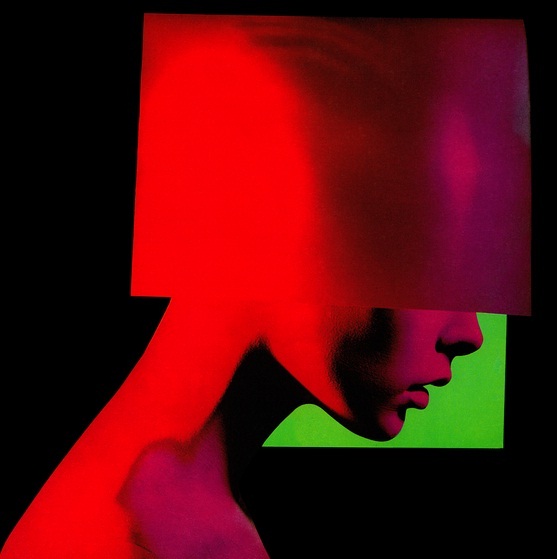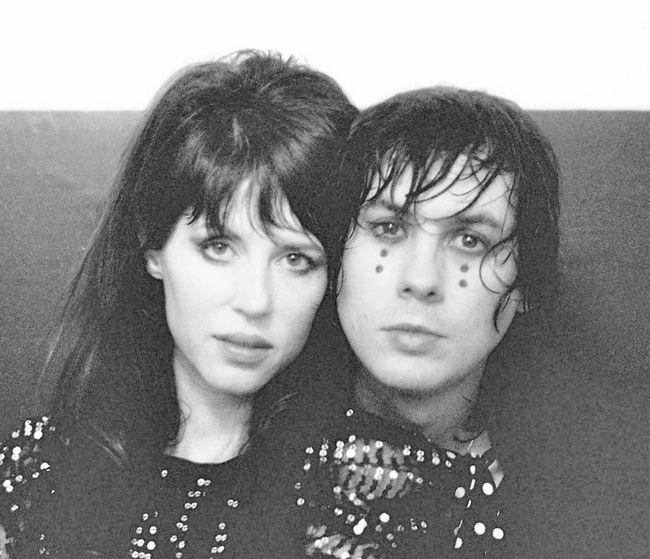 http://facebook.com/CHROMATICSBAND
http://primitivedesire.blogspot.com
http://vivaitalians.blogspot.com
Déri Zsolt
FRISSÍTÉS: a Joy Division által 1980-ban írt, demóként és koncertfelvételen is rögzített, majd 1981-ben a New Order által kétféle stúdióverzióban is kiadott Ceremony című dal Chromatics/Glass Candy-feldolgozása itt a mixből kiemelve külön is meghallgatható!