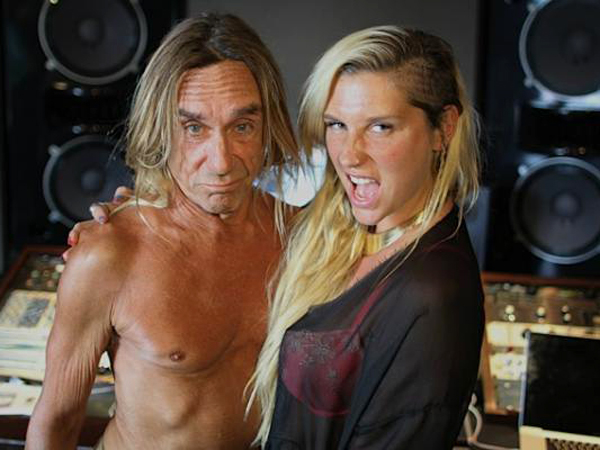 A tavalyi Kapcsolat-koncert keretében az Ötvenhatosok terén fellépő – anyai ágon magyar származású – amerikai énekesnő, Ke$ha (született: Kesha Rose Sebert, 1987) a minden szempontból borzalmas Animal című 2010-es bemutatkozó album után 2012-ben rockosítani próbálja gagyi kommersz elektro-popját, új kinézetét tekintve is mintha Peaches fiatal kópiája akarna lenni, Warrior című második albumára pedig közös számokat készített két olyan előadóval, akivel korábban Peaches is kollaborált: Iggy Poppal és az oklahomai Flaming Lips együttessel. Ez utóbbinak már a tavaszi The Flaming Lips With Heady Fwends albumán is közreműködött a Stooges-hangmintára épülő 2012 (You Must Be Upgraded) című nyitódalban, majd a saját lemezéhez készített közös dalvázlatok után a Stooges frontemberével, Iggy Poppal is rögzített egy közös felvételt. Dirty Love című duettjük fel is került a Warrior albumra, míg a Flaming Lips-kollaborációk közül a zongorista Ben Folds közreműködésével írt és rögzített Past Lives című ballada a lemez deluxe kiadásának bónuszdalai között kapott helyet. Ke$ha albuma december 3-án jelenik meg, de az említett közös számok már meghallgathatók róla itt a MusicPress blogon.


Ke$ha feat. Iggy Pop: Dirty Love
[Flash 9 is required to listen to audio.]

Ke$ha feat. The Flaming Lips: Past Lives
[Flash 9 is required to listen to audio.]

Ke$ha és a Flaming Lips-frontember Wayne Coyne az újjáalakult Ben Fold Five trió nashville-i koncertjének vendégeként szeptember 17-én Lorretta Lynn és Conway Twitty 1978-as You're The Reason Our Kids Are Ugly című duettjének feldolgozását énekli: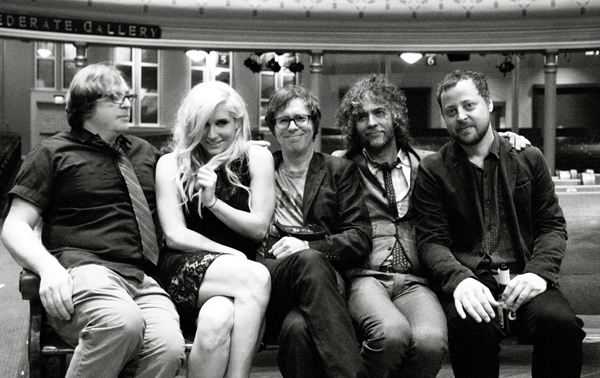 Wayne Coyne és Ke$ha közös fotója, melyből a tavasszal csak vinylen megjelent The Flaming Lips With Heady Fwends album nyári CD-kiadásának borítója lett: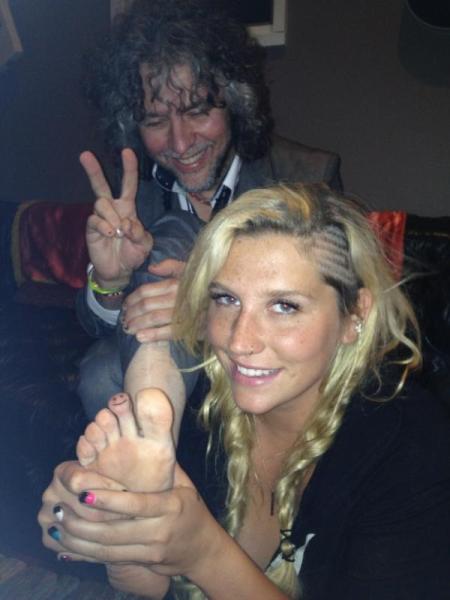 Déri Zsolt
FRISSÍTÉS: ha valaki nagyon türelmes, itt a Warrior album 12 számos alapverzióját is meghallgathatja a címadó nyitódaltól a Black Keys-dobos Patrick Carney-val közösen írt Love Into The Light zárásáig, az Only Wanna Dance With You című felvételen pedig megkeresheti a Strokes-frontember Julian Casablancas felismerhetetlenre effektezett énekhangját!