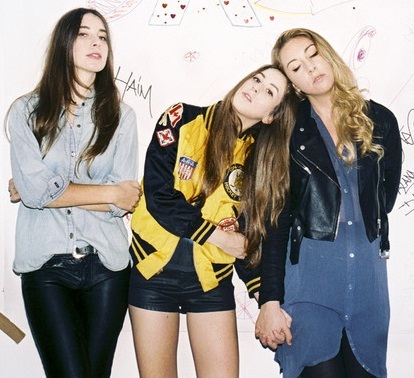 A 2012-es év egyik nagy felfedezése a Los Angeles-i Haim együttes, melyben három huszonéves lánytestvér, a szólógitáros Danielle, a billentyűs-gitáros Alana és a basszista Este Haim énekel és zenél tökéletes harmóniában, klasszikus kaliforniai popzenéjüket némi R&B beütéssel modernizálva (élőben egy Dash Hutton nevű dobos sráccal kiegészülve játszanak). Korábban szüleikkel is együtt zenéltek a Rockinhaim családi együttesben, Danielle pedig az elmúlt pár évben a Strokes-frontember Julian Casablancas és Jenny Lewis kísérőzenekarában is kipróbálta magát, de igazán csak az idei év tavaszán hívták fel magukra a figyelmet a Forever című első Haim-EP-vel, most ősszel pedig következett a roppant slágeres Don't Save Me című kislemezdal, melyhez a mai napon a videoklipet is közzétették. A klipdal mellett itt a MusicPress blogon a kislemez B-oldalas száma (az R&B hatást jobban mutató, szintisebb Send Me Down), továbbá az említett Forever című bemutatkozó EP teljes négyszámos anyaga is meghallgatható (sőt ráadásként a Just Tell Me That You Want Me című sztárparádés nyári Fleetwood Mac-tribute album is, melyet épp a Haim feldolgozása zár).
a slágerdal múlt héten közzétett remixe a Kanadában élő svájci Cyril Hahntól:
a kislemez Send Me Down című B-oldalas dala:

a Forever klipje 2012 júniusából:
a Forever EP számai egyben:
Better Off
Forever
Go Slow
Forever (Dan Lissvik Remix)

ráadásként itt a nagy nevekkel (Marianne Faithfull, St.Vincent, Lykke Li, Antony, Bonnie 'Prince' Billy, MGMT, Tame Impala, The Kills, Washed Out, Best Coast stb.) teli Just Tell Me That You Want Me - A Tribute To Fleetwood Mac című feldolgozáslemez, melynek legvégére, a digitális kiadás bónuszszekciójába a Haim is felkerült a Hold Me című Christine McVie-szerzemény átiratával: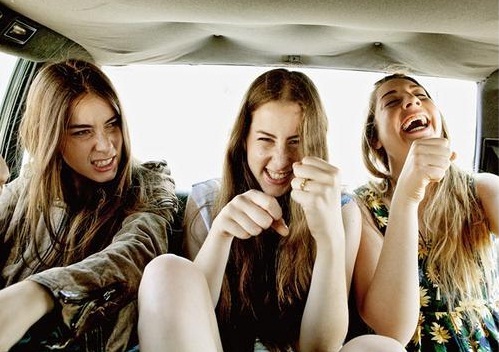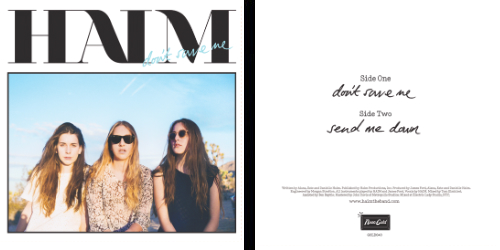 Déri Zsolt
FRISSÍTÉS: a Haim a BBC rádió stúdiójában Zane Lowe műsora számára élőben eljátszotta Don't Save Me és Forever című dalait, meg a Fleetwood Mac-féle Oh Well feldolgozását!