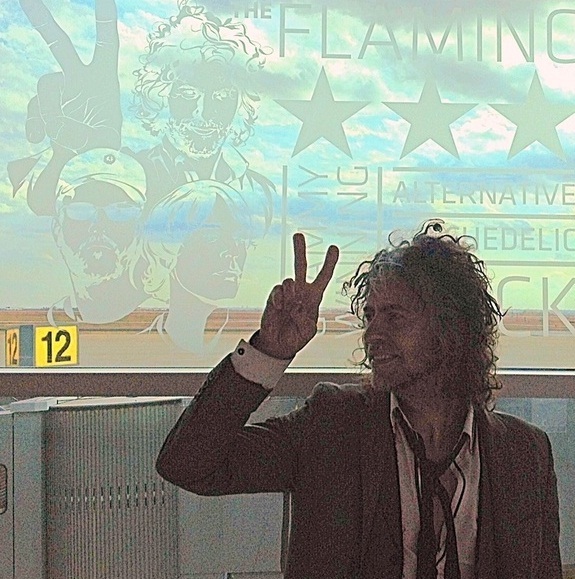 Azt, hogy Wayne Coyne, az oklahomai Flaming Lips frontembere nem teljesen normális, eddig is lehetett tudni, de amit november 10-én csinált, az még nagy rajongóit is meghökkentette: a 51 éves zenész egy aznapi Twitter-bejegyzésében (egy mosolygós fotó kíséretében) bocsánatot kért mindazoktól, akiknek kellemetlenséget okozott Oklahoma City repülőterén a gránátjával, de mostanra a sajtó kiderítette, hogy ez nem valami vicc volt, hanem az poggyászvizsgálók röntgenkamerája tényleg kimutatott Wayne csomagjában egy kézigránátot, ami miatt csaknem egy órára leállították a teljes reptéri forgalmat! Természetesen nem éles fegyverről, hanem egy hatástalanított, belül üres, kívül színesre festett tárgyról volt szól, amit az énekes egy bulin kapott ajándékba, és valószínűleg csak az mentette meg a komoly büntetéstől, hogy igazi helyi hősnek számít zenekarával: Do You Realize?? című számuk Oklahoma állam hivatalos rockdala, a Flaming Lipsről utcát neveztek el Oklahoma Cityben, és mint a mellékelt fotó is mutatja, még a helyi reptéren is kinn van Wayne képmása! A fuse.tv az ügy hivatalos rendőrségi jegyzőkönyvét is megszerezte – és az itt a MusicPress blogon is elolvasható!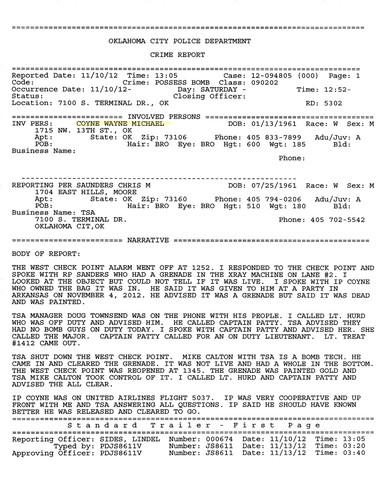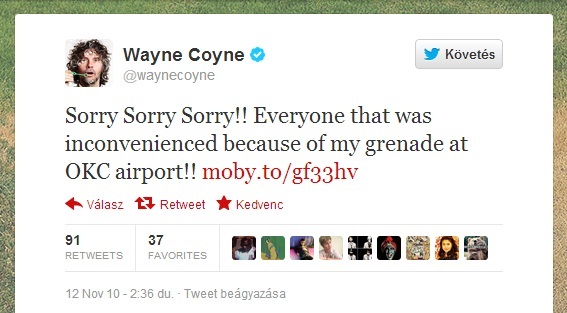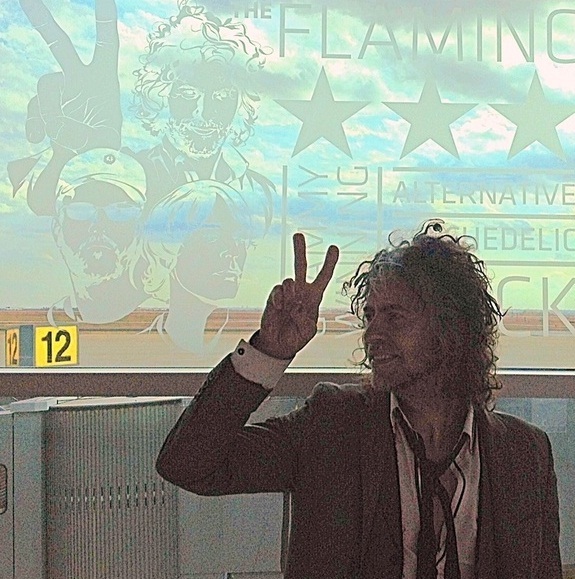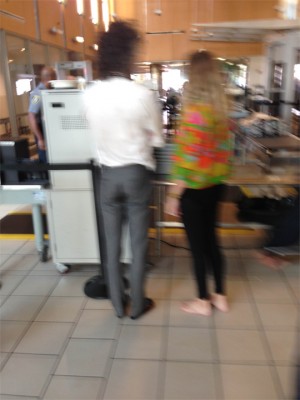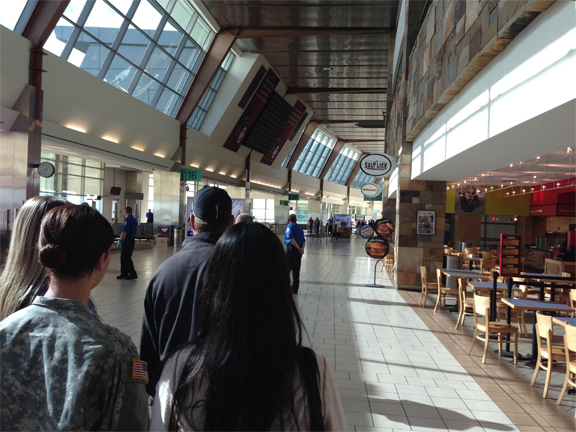 Déri Zsolt
FRISSÍTÉS: Wayne Coyne a Pitchfork kérdésére elmondta saját verzióját is a tíz nappal korábbi ügyről!
"The truth is unfortunately boring... It was an actual grenade that was now missing its explosive parts and painted gold. I just threw this gold grenade in my bag and had not quite thought about it... They all believed what I was saying; they all believed it was just a dumb accident...The bomb squad guy came out, and once he comes out, there's two weeks of paperwork that has to be filled out. Everybody could immediately tell what it was. But it's too late-- the merry-go-round had to go its whole way around before you could get off...They were all very nice to me... I would agree that it was stupid of me, but I don't feel wholly responsible if people missed their flights. I'm not making the rules. It's not illegal for me to have that grenade with me."
FRISSÍTÉS 2: november 22-én megnyitott Oklahoma Cityben egy Dwelling Space OKC nevű bolt, mely a Flaming Lips-merchandise részlegében elkezdte árulni (50 dolláros áron) a szóban forgó aranyszínűre festett üres kézigránát másolatait, melyekbe konfettit töltöttek!
http://www.facebook.com/DwellingSpacesOKC