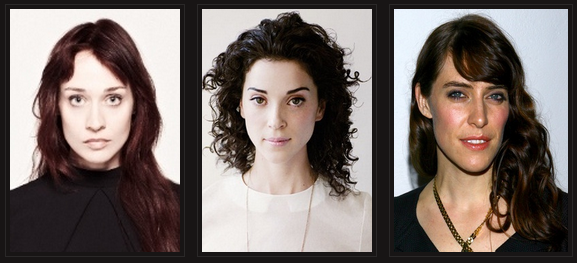 A néhány hete letartóztatása révén hírekbe kerülő Fiona Apple idei The Idler Wheel... albuma itt a MusicPress blogon is meghallgatható bónuszdalostól, most azonban még egy újabb számot is kapunk mellé, az amerikai zongorista-énekesnő ugyanis Dull Tool címmel komponált egy betétdalt Judd Apatow This Is 40 (40 és annyi) című filmjéhez, a 2007-es Felkoppintva részleges folytatásához. Az amerikai mozikba december 21-én (a magyar mozikba 2013. január 31-én) kerülő vígjáték aláfestő zenéjét Jon Brion szerezte, aki producerként négy előadóval is rögzített új dalokat a filmhez, köztük Norah Jonesszal is, de az igazi szenzáció a Dull Tool, mert hét év óta ez az első olyan Fiona Apple-szerzemény, amit ismét Brion öntött végső formába hangszerelőként és zenei rendezőként. Fiona új felvétele mellett két másik élvonalbeli dalszerző-énekesnő egy-egy vadonatúj számának is örülhetünk, melyek szintén betétdalnak íródtak, csak egy másik filmhez: az Alkonyat széria egyetlen művészileg értékelhető hozadéka, hogy a filmzenelemezekhez megveszik kilóra a legjobb előadókat, és a héten megjelent The Twilight Saga: Breaking Dawn – Part 2 albumán többek között St. Vincent és a kanadai Feist is szerepel egy-egy remek szerzeménnyel.

először álljon itt a Dull Tool című új Fiona Apple-dal, a refrénben a "you don't kiss when you kiss / you don't fuck when you fuck / you don't say what you mean / you don't talk loud enough" sorokkal:

a december 10-én megjelenő This Is 40 filmzenelemez számlistája:
1. I'm Your Angel – Yoko Ono
2. Always Judging – Norah Jones
3. What Do You Like? – Graham Parker with Punch Brothers
4. Sick Of You – Lindsey Buckingham
5. Rewrite – Paul Simon
6. Shining Through The Dark (Live) – Ryan Adams
7. Lunch Box Odd Sox – Paul McCartney
8. Brother & Sister – Lindsey Buckingham Featuring Norah Jones
9. Theme 1 (Debbie & Oliver) – Jon Brion
10. Watch The Moon Come Down – Graham Parker & The Rumour
11. Days That We Die – Loudon Wainwright
12. She Acts Like You – Lindsey Buckingham
13. Dull Tool – Fiona Apple
14. Lucky Now (Live) – Ryan Adams
15. I Got You – Wilco
16. Live & Die – The Avett Brothers
+
17. Protection (Live) – Graham Parker & The Rumour

a filmzenelemez borítója és a mozielőzetes: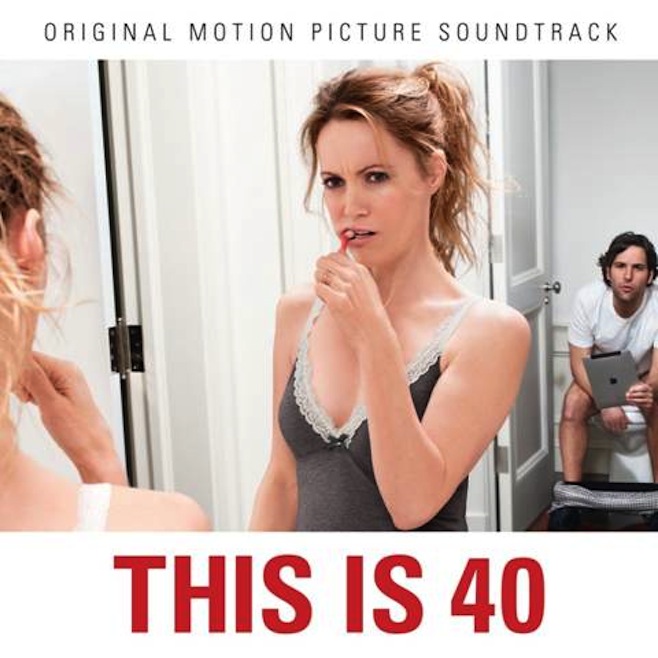 az Alkonyat – Hajnalhasadás II. rész filmzenéjéből a St.Vincent-féle The Antidote...
...és a Fire In The Water című Feist-szám:

az énekesnők mellé ráadásként itt a Passion Pit együttes is, mely legutóbb a Frankeweenie-hez tartozó gyűjteményes albumra is adott egy felvételt, és most az új Alkonyat filmzenelemezen is szerepel, a Where I Come From című nyitódallal:

a héten megjelent The Twilight Saga: Breaking Dawn – Part 2 filmzene dallistája:
1. "Where I Come From" — Passion Pit
2. "Bittersweet" — Ellie Goulding
3. "The Forgotten" — Green Day
4. "Fire In The Water" — Feist
5. "Everything And Nothing" — The Boom Circuits
6. "The Antidote" — St. Vincent
7. "Speak Up" — POP ETC
8. "Heart of Stone" — Iko
9. "Cover Your Tracks" — A Boy and His Kite
10. "Ghosts" — James Vincent McMorrow
11. "All I've Ever Needed" — Paul McDonald & Nikki Reed
12. "New For You" — Reeve Carney
13. "A Thousand Years (Part Two)" – Christina Perri
14. "Plus Que Ma Prope Vie" — Carter Burwell
http://thisis40movie.com
http://breakingdawnthesoundtrack.com
Déri Zsolt

FRISSÍTÉS: a Green Day frontembere, Billie Joe Armstrong a This Is 40 filmzenelemezén ugyan nem szerepel, de elvállalt egy vicces epizódszerepet, ahol önmagát alakítja – igazán kár, hogy ez a jelenete, melyben a templomgyújtogató norvég death metal és a szende skót Belle & Sebastian együttes zenei világát ötvöző szólóprojektjéről mesél, végül nem került bele a végleges moziverzióba!