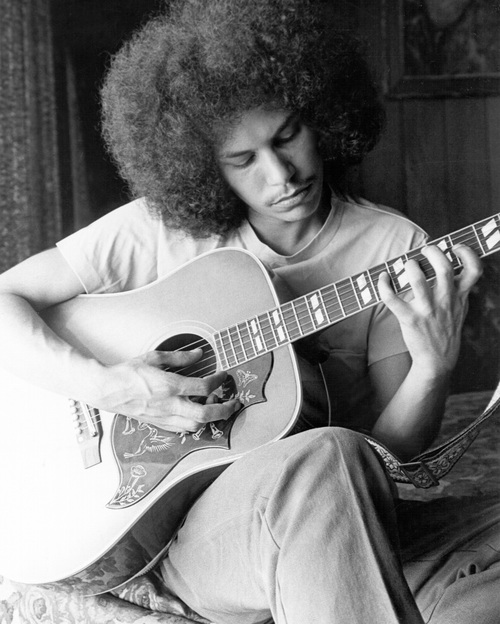 A fekete anyától és fehér apától (a producerként, előadóként és tévés műsorvezetőként is nagy nevű Johnny Otistól) 1953-ban Johnny Alexander Veliotes Jr.-ként született Shuggie Otis a hatvanas évek végének és a hetvenes évek első felének egyik legnagyobb zenei tehetsége volt, már 12 éves játszott apja zenekarában, multiinstrumentalista-producer-dalszerző-énekesként 16 és 20 éves kora között három lenyűgöző szólóalbumot rögzített a blues és soul felől a funkos pszichedélia felé haladva (Here Comes Shuggie Otis – 1969, Freedom Flight – 1971, Inspiration Information – 1974), később azonban mégsem csinált több lemezt, hiába hívta gitárosnak a Rolling Stones, hiába lett világsláger Strawberry Letter 23 című szerzeményéből 1977-ben a Brothers Johnson feldolgozásában (ez később a legtöbbet hangmintázott számok közé és a Jackie Brown című Tarantino-filmbe is bekerül).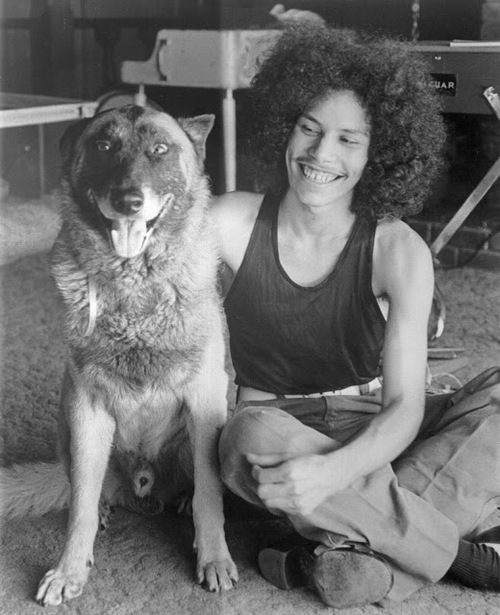 Az évek során kultikussá lett Inspiration Information csúcsalbumot, melyet Prince és Lenny Kravitz is kedvencei között említ, 2001-ben David Byrne kis Luaka Bop lemezcége egyszer már kiadta újra, és a friss hírek szerint 2013 áprilisában a nagy Sony kiadótól is érkezik egy újabb újrakiadás, de ehhez – és itt jön a szenzáció – Wings Of Love címmel már egy 14 számos bónuszelemez is jár a művész 1975-től a 2000-ig készült, de dobozban maradt felvételeiből, ráadásul Shuggie Otis most 2012. november 20-tól európai, majd jövő áprilistól amerikai turnéra indul egy frissen szervezett kísérőzenekar társaságában! Amíg nem érkeznek meg tőle – 38 és fél év után – azok a bizonyos kiadatlan számok, addig vegyük elő és hallgassuk meg az Inspiration Information albumot, amit a fúvósok és vonósok kivételével teljesen egymaga rögzített!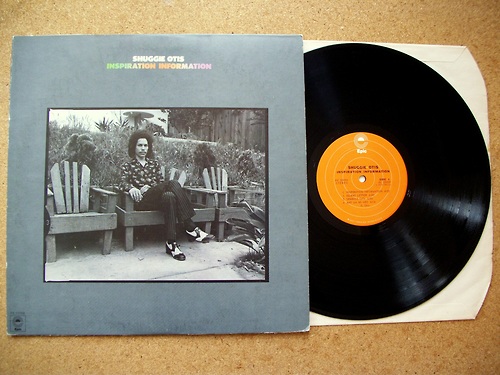 1. Inspiration Information
2. Island Letter
3. Sparkle City
4. Aht Uh Mi Hed
5. Happy House
6. Rainy Day
7. XL-30
8. Pling!
9. Not Available

ráadásként itt az említett Strawberry Letter 23 című szerzemény 1971-ből:

ezt meg Shuggie üzeni a világnak új honlapján:

I NEVER STOPPED PLAYING, WRITING, ARRANGING, DOING GIGS, OR "RECORDING". BUT FOR SOME STRANGE REASON, WHEN I AND ALL OF THE OTHER BLACK R & B, AND, JAZZ ARTISTS WERE DROPPED FROM THE LABEL, BACK IN 1974 WITH NO WARNING OR EXPLANATION, I WOULD GO TO RECORD COMPANIES YEAR AFTER YEAR WITH MY TAPES AND CDS, AND STILL GET A FLAT NO. IT WAS ODD BECAUSE ALL OF THE A & R PEOPLE KNEW WHO I WAS, BUT WHEN IT CAME TO SIGNING ME, I FELT AS IF THEY WERE SAYING TO THEMSELVES, ...YOUR A HAS BEEN, YOU'RE STRANGE, YOU'RE A YOUNG TALENTED KNOW IT ALL, YOUR REPUTATION IS DENTED, YOU ARE A CONTAGIOUS DISEASE! HURRY UP AND GET OUT OF MY OFFICE!! THIS TURN OF BAD LUCK CONFUSED MY FANS, AND, HOW COULD I TELL THEM THAT "NO RECORD COMPANY WOULD SIGN ME? " I DIDN'T OWN A NEWSPAPER, SO I COULDN'T ANNOUNCE IT! LET IT BE KNOWN THAT: I NEVER SHIED AWAY FROM ANYONE, OR ANYTHING, AND NEVER WILL. MAYBE IF WE HAD THE INTERNET BACK THEN, I COULD HAVE ADVERTISED THIS INJUSTICE, AND MAYBE WOULD HAVE GOTTEN A "NICE RECORD DEAL",.... BUT OBVIOUSLY I WASN'T SUPPOSED TO BE WORLD FAMOUS AT THAT TIME, MAYBE I NEVER WILL. PLUS I WAS THROUGH WITH THE CHITLIN' CIRCUIT. IT NEVER SADDENED, OR BOTHERED ME TO NOT BE INVOLVED. I WAS TOO HAPPY WITH MY LIFE, AND I STILL AM. THERE'S MUCH, MUCH MORE TO LIFE THAN ANY KIND OF BIZ, IF YOU GET MY DRIFT. IF WE HAD THE INTERNET BACK THEN, I COULD HAVE ANNOUNCED THIS INJUSTICE. MAYBE I WOULD HAVE GOTTEN A FAIR SHAKE. ALL IN ALL, I MUST SAY THAT I HAD A GREAT TIME BEING "OUT" OF THE MUSIC BIZ !! I AM INTEND ON PERFORMING MY MUSIC PUBLICLY, (AS I ALWAYS HAVE) AND IN THE STUDIO, - FOR ALBUM RELEASES ON MY OWN RECORD LABEL, "SHUGITERIUS RECORDS".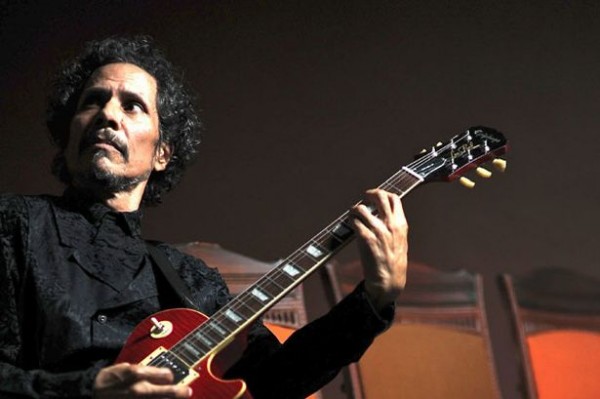 http://shuggieotisofficial.net
Déri Zsolt
FRISSÍTÉS: a 2013. április 14-én megjelenő újrakiadáshoz január első napjaiban megjött a dallista, melyen a csillagok a korábban kiadatlan számokat jelölik!
Inspiration Information
1. Inspiration Information
2. Island Letter
3. Sparkle City
4. Aht Uh Mi Hed
5. Happy House
6. Rainy Day
7. XL-30
8. Pling!
9. Not Available
10. Miss Pretty *
11. Magic *
12. Things We Like To Do *
13. Castle Top Jam *

Wings Of Love
1. Intro *
2. Special *
3. Give Me Something Good
4. Tryin' To Get Close To You
5. Walkin' Down The Country *
6. Doin' What's Right *
7. Wings Of Love *
8. Give Me A Chance *
9. Don't You Run Away *
10. Fireball of Love *
11. Fawn *
12. If You'd Be Mine *
13. Black Belt Sheriff *
14. Destination You! *