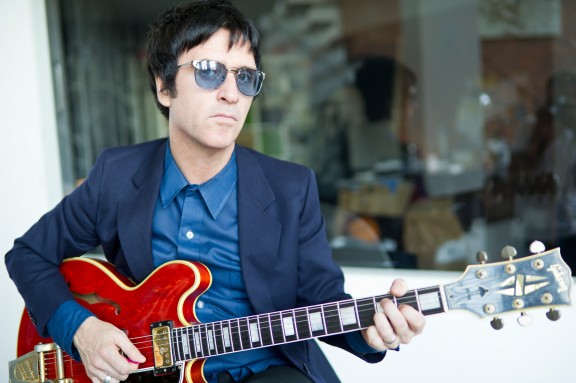 A Smiths együttes gitárosa és százvalahány briliáns dalának zeneszerzője, Johnny Marr sosem talált igazán magára a legendás manchesteri zenekar 1987-es feloszlása után (a legjobb dolgokat még a Matt Johnson vezette The The-ben csinálta a nyolcvanas-kilencvenes évtized fordulóján, a kilencvenes éveket a New Order frontemberével közös Electronicban húzta ki, az elmúlt évtized második felében egy időre beszállt a Modest Mouse-ba is, de Magyarországon már csak a Cribs tagjaként láthattuk a 2010-es Szigeten). Már 2003-ban is volt egy albuma a saját neve alatt, ahol ő maga énekelt (Johnny Marr and the Healers: Boomslang), de most 49 évesen úgy döntött, hogy kiad egy hivatalos szólólemezt is: a 2013. február 25-re várható The Messenger című Johnny Marr-albumról a címadó dal már most meghallgatható, egy hangulatos fekete-fehér klip kíséretében.
mutatóba itt a 2003-as Johnny Marr and the Healers-album egyik szerzeménye is:
Déri Zsolt
FRISSÍTÉS: a berlini stúdiózás idején fotózott albumborító!