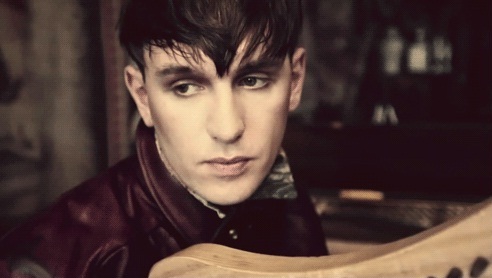 Ennél jobban nem is indulhatna a hét: a 2013-as év elejére bejelentett remek A38-as koncertek (The Raveonettes, Crystal Castles, Amanda Palmer) mellé most már Patrick Wolf első magyarországi fellépését is beírhatjuk naptárunkba, a kortárs könnyűzene legnagyobb tehetségei közé számító 29 éves brit multiinstrumentalista-producer-dalszerző-énekes ugyanis február 27-én a budapesti Trafó színpadán mutatja be egy évtizedes karrierjének legjobb dalait akusztikus hangszerelésben, ahogy aktuális dupla albuma, a MusicPress blogon októberi megjelenése óta meghallgatható Sundark And Riverlight is elektromos hangszerek nélküli önfeldolgozásokra épül. A zongorán, hárfán, ukulelén, citerán és mélyhegedűn egyforma könnyedséggel játszó Patrick Wolf – aki saját koncertjei mellett az elmúlt pár évben Patti Smith kísérőzenekarában is többször feltűnt – ősz eleje óta tartó jubileumi akusztikus turnéján harmonikás, fafúvós vagy csellista támogatással énekli szerzeményeit, és ezzel a különleges és puritán kamarazenei produkcióval érkezik februárban Budapestre is.
az október 30-án Amszterdamban adott koncert egy részlete:
néhány dal október 18-án a berlini fellépésen:
London
Overture
Divine Intervention
The Hazelwood
Augustine
Paris
Bitten
Oblivion
Vulture
Bermondsey Street
/ The Magic Position
Six Moons Ago

a Time Of My Life stúdióvideója 2011-ből:
Déri Zsolt
karrieráttekintő beszélgetésünk Patrick Wolffal itt olvasható

FRISSÍTÉS: a turné berlini állomásán Patrick a Rolling Stone magazin német kiadásnak honlapja számára is rögzített egy sessiont, amiből elsőként a Vulture című dal élő előadását tették közzé!