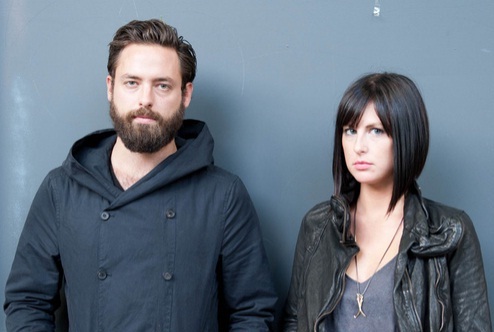 A New York állambeli Saratoga Springsből való Phantogram pszichedelikus indie pop duó tagjai, a billentyűs-énekesnő Sarah Barthel és a gitáros-énekes Josh Carter a 2009-es bemutatkozó albumuk (Eyelid Movies) mellett csak kislemezekkel és EP-kel jelentkeztek, de az elmúlt fél évben hirtelen megnőtt a profiljuk. Egyrészt ők egészítették ki a színpadon a Flaming Lipst május 20-án, mikor Wayne Coyne-ék az interneten egyenes adásban közvetített HangOut fesztiválon elejétől végéig előadták a Pink Floyd 1973-as The Dark Side Of The Moon albumának anyagát élőben, majd június végén, mikor a Flaming Lips – szintén élő webközvetítésben – 24 óra alatt 8 várost érintő miniturnéjával Guinness-világrekordot állított fel, a legszürreálisabb fellépésen (Biloxiban egy medence partján, vízben álló közönség előtt) szintén a Phantogram volt a vendégzenekar, és még egy közös dal, a 11 perces You Lust világpremierjét is megtartották. Ezen a mostani novemberi héten pedig Sarah és Josh nemcsak remek saját új klipjüket, a Don't Move-ot mutatták be, de 48 órával később, tegnap éjjel az OutKast-rapper Big Boi-jal közös számuk, a nyúlfarknyi rapszerepben A$AP Rockyt is szerepeltető Lines premierjére is sor került a december 11-én megjelenő Vicious Lies And Dangerous Rumors című második Big Boi-albumról. Az alábbi cikkben az összes említett produkció megnézhető és meghallgatható.

nyitásként itt egy szám mutatóba a Phantogram 2009-es bemutatkozó albumáról:
az idei HangOut Music Fest teljes Flaming Lips-koncertje, ahol a Phantogram a 39. percben lép színpadra a Pink Floyd-féle The Dark Side Of The Moon előadásához:
a koncert teljes dallistája:

Race For The Prize
She Don't Use Jelly
The Yeah Yeah Yeah Song (With All Your Power)
Yoshimi Battles The Pink Robots, Pt. 1
Do You Realize??
-The Dark Side Of The Moon Set-
Speak To Me / Breathe
On The Run
Time/ Breathe (Reprise)
The Great Gig In The Sky
Money
Us And Them
Any Colour You Like
Brain Damage
Eclipse
a Flaming Lipsszel közös You Lust világpremierje június 28-án Biloxiban...
... és az ugyanott közösen előadott Invisible Sun című Police-feldolgozás:

a Phantogram 2011-es Nightlife EP-jéről való Don't Move friss videoklipje:

a Big Boi társaságában felvett Lines című dal a közös kép alatt hallható: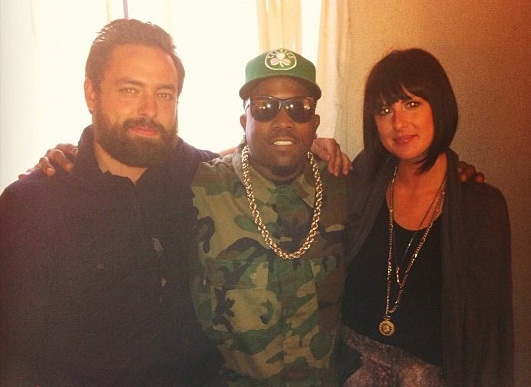 ráadásként itt van az eddig közzétett három kislemezdal a közelgő Big Boi-albumról:
Déri Zsolt
FRISSÍTÉS: Big Boi november 20-án közzétette a dallistát december 11-én megjelenő albumához, melyen – mint kiderült – nem is egy, hanem három Phantogram-kollaboráció is szerepel majd!
Big Boi: Vicious Lies And Dangerous Rumors (2012)

01. Ascending
02. The Thickets [ft. Sleepy Brown]
03. Apple Of My Eye
04. Objectum Sexuality [ft. Phantogram]
05. In The A [ft. T.I. & Ludacris]
06. She Hates Me [ft. Kid Cudi]
07. CPU [ft. Phantogram]
08. Thom Pettie [ft. Little Dragon & Killer Mike]
09. Mama Told Me [ft. Kelly Rowland]
10. Lines [ft. A$AP Rocky & Phantogram]
11. Shoes For Running [ft. B.o.B & Wavves]
12. Raspberries [ft. Mouche & Scar]
13. Tremendous Damage [ft. Bosko]
14. Descending [ft. Little Dragon]

+ a deluxe kiadás bónuszdalai:
15. Higher Res [ft. Jai Paul & Little Dragon] 
16. Gossip [ft. UGK & Big K.R.I.T.] 
17. She Said OK [with Theophilus London, ft. Tre Luce] 


FRISSÍTÉS 2: november-december fordulóján két újabb dal is érkezett Big Boi albumáról!
In The A [ft. T.I. & Ludacris]
She Hates Me [ft. Kid Cudi]