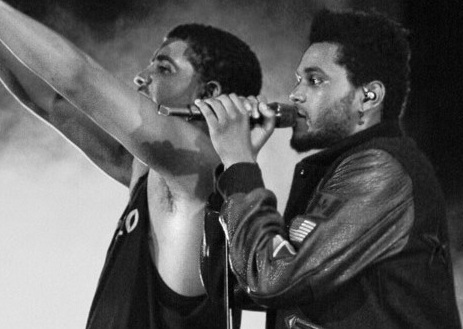 A tavaly az interneten három teljes albumnyi anyagot (House Of Balloons, Thursday, Echoes Of Silence) közreadó The Weeknd, azaz Abel Tesfaye etióp származású kanadai dalszerző-énekes 2012. november 12-én a Universal kiadónál remaszterelt formában hivatalosan is megjelenteti pazar trilógiáját, és a Trilogy mindhárom lemezének végére tesz egy eddig kiadatlan számot. A Twenty Eight, Valerie és Till Dawn (Here Comes The Sun) című új dalok most már itt a MusicPress blogon is meghallgathatók, és melléjük megnézhető az album egyik sikerszámának, a honfitárs kanadai rapperrel, Drake-kel közös The Zone-nak a ma közzétett klipje is, melyet maga a 22 éves énekes rendezett, ahogy a múlt hónapban már bemutatott két videóját is (Rolling Stone, Wicked Games).

a Trilogyra kerülő három új dal itt hallható:
Twenty Eight
Valerie
Till Dawn (Here Comes The Sun)
Déri Zsolt
FRISSÍTÉS: november 27-én este sor került The Weeknd első tévéfellépésére, a BBC Two csatornán Jools Holland műsorában, a Wicked Games című dallal!
...majd 30-án leadták a műsorhoz rögzített másik két számot is (High For This, The Zone)
...november 28-án pedig a BBC rádió stúdiójában rögzített négyszámos session is adásba került Zane Lowe műsorában!