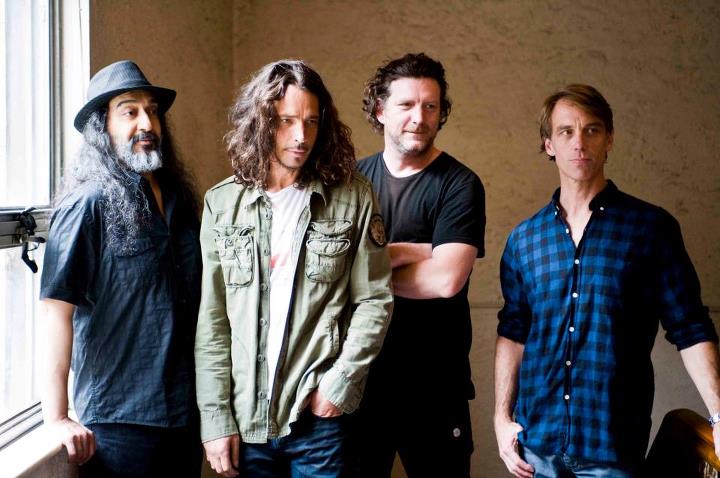 A MusicPress szeptember végén már bemutatta a Soundgarden 16 év után elkészült King Animal című visszatérő albumának első számát, a Been Away Too Long kislemezdalt, és a mai napon megérkezett a teljes lemezanyag is. A seattle-i grunge színtér veteránjai, a gitáros-énekes Chris Cornell, a szólógitáros Kim Thayil, a basszista Ben Shepherd és a dobos Matt Cameron (aki a 2010-es újjáalakulás óta Pearl Jam-tagságát is megtartotta) elég masszív új anyaggal tértek vissza, és a boltokba november 12-én kerülő album anyagát ma mutatták be az NME oldalán – az alábbi lejátszón már megjelenés előtt meg is hallgatható elejétől végéig.
 FRISSÍTÉS: a teljes album a YouTube-on is!
Been Away Too Long
Non-State Actor
By Crooked Steps
A Thousand Days Before 
Blood On The Valley Floor 
Bones Of Birds
Taree
Attrition
Black Saturday
Halfway There
Worse Dreams
Eyelid's Mouth
Rowing 
http://www.soundgardenworld.com
Déri Zsolt
FRISSÍTÉS 2: a Soundgarden a lemezpremier hetében fellépett Jools Holland műsorában is a Been Away Too Long és Taree című új dalokkal, meg a Rusty Cage című régi slágerrel!