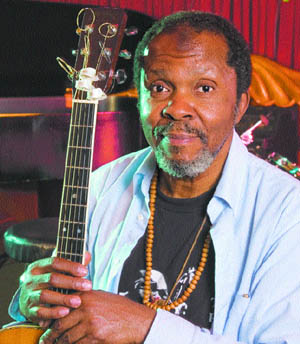 Hosszú betegség után 67 éves korában elhunyt a legendás amerikai dalszerző-gitáros énekes, a folk, dzsessz és soul határvidékén alkotó Terry Callier, aki kerek ötven éve jelentette meg első kislemezét, majd egy hatvanas évekbeli folk feldolgozáslemez (The New Folk Sound of Terry Callier) és néhány kritikailag sikeres, de kereskedelmileg sikertelen hetvenes évekbeli album után visszavonult, és csak – miután a brit DJ-k, az acid jazz és triphop színtér előadói felfedezték maguknak – másfél évtized után tért vissza és kapta meg a megérdemelt elismerést. Óriási hatással volt a folkos dalszerző-előadók új generációjára is Ben Harpertől a visszatérését nagyban segítő Beth Ortonon át az idei év nagy felfedezettjei közé tartozó Michael Kiwanukáig, a 2006-os Live With Me című közös sikerdal után legutolsó albumát, a Hidden Conversationst pedig a Massive Attack támogatásával készítette. Itt a MusicPress oldalán néhány klasszikus dal után Terry Callier összes 2000-es évekbeli albuma végighallgatható, a remix- és koncertlemezek is.
az első kislemez, az 1962-es Look At Me Now:
az 1965-ben felvett, de csak 1968-ban megjelent első album nyitódala, a 900 Miles:
a visszavonulás előtti utolsó album kislemezdala, a Sign Of The Times 1979-ből:
az 1982-es I Don't Want To See Myself (Without You) kislemezritkaság:
a Lean On Me című 1972-es Terry Callier-szerzemény Beth Ortonnal közös 1997-es verziója a brit énekesnő Best Bit EP-jéről:
a visszatérő 1998-as TimePeace album sikerdala, a Love Theme From Spartacus:
a Live With Me című 2006-os Massive Attack-kollaboráció:

a 2009-es Hidden Conversations album, melyen a nyitó Wings, a John Lee Hooker című dal és a Live With Me új verziója a Massive Attack társszerzői és produceri támogatásával készült:
a 2004-es Lookin' Out album:
a 2002-es Speak Your Peace nagylemez, melyen Paul Weller is feltűnik:

a londoni Jazz Caféban rögzített két koncertlemez, a 2000-es Alive...
... és a 2008-as Welcome Home:

a remixeket összegyűjtő Total Recall című 2003-as válogatás:
Déri Zsolt