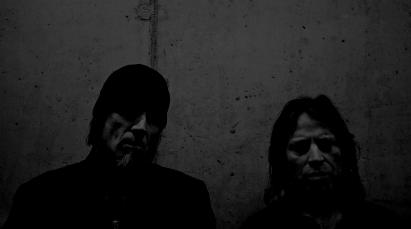 A 2012-es év egyik legfontosabb budapesti koncertje a legendás amerikai rockénekes, Mark Lanegan fellépése lesz november 22-én az A38-on: a Screaming Trees egykori frontembere – aki 1990-es első szólóanyagát még Kurt Cobain közreműködésével rögzítette, majd a Queens Of The Stone Age-nek és a Gregg Dullival közös The Gutter Twinsnek is tagja volt, miközben készített pár albumot a skót Isobel Campbell-lel és az angol Soulsavers kollektívával is – Blues Funeral című hetedik szólólemeze turnéján jut el végre-valahára a magyar közönség elé. A turné előzenekara az Aldo Struyf vezette antwerpeni Creature With The Atom Brain, melynek néhány tagja dupla műszakot vállalva Mark Lanegan kísérőzenekarában is játszik, élen Aldóval, aki már magán a Blues Funeral albumon is közreműködött a gitáros-billentyűsként, és a CWTAB-lemezekre is rendre meghívja nagynevű amerikai cimboráját.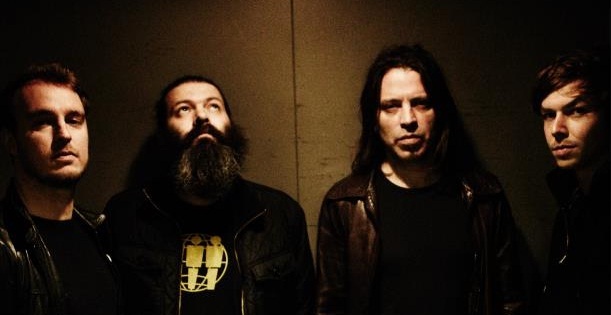 A Creature With The Atom Brain áprilisban megjelent The Birds Fly Low albumán Lanegan a Black Rider Run című dalban énekel, és ehhez a számhoz a héten elkészült egy horrorisztikus videoklip is, melyet a szintén antwerpeni Hickey Underworld együttesben gitározó Jonas Govaerts rendezett (aki a dEUS legutóbbi The Soft Fall videóját is jegyzi). A rövid és hosszú változatban is látható klip után itt a MusicPress blogon a koncertre való felkészüléshez másfél albumnyi Creature With The Atom Brain-felvétel is meghallgatható, sőt ráadásként Mark Lanegan teljes 2012-es lemeze is!

videoklip a Black Rider Run rádióverziójához, illetve a teljes dalhoz és az őszi turnéhoz:
a Creature With The Atom Brain előző klipje a Wolf Eye című dalhoz:
néhány szám az idei The Birds Fly Low albumról:
itt elejétől végéig meghallgatható a Creature With The Atom Brain előző lemeze, a 2009-es Transylvania album, melynek Lonely Night című dalában szintén Mark Lanegan énekel:

az új Lanegan-album, a 2012 februárjában Mark Lanegan Band név alatt megjelent Blues Funeral teljes anyaga itt hallható:
a 4AD kiadó számára rögzített négyszámos stúdióvideó az album The Gravedigger's Song, St. Louis Elegy, Riot In My House és Harborview Hospital című számaival, és alatta a kislemezdalnak választott The Gravedigger's Song klipje:
a budapesti koncert Facebook-eseményoldala:
http://www.facebook.com/events/358365284240859
http://marklanegan.com
http://creaturewiththeatombrain.com
Déri Zsolt
FRISSÍTÉS: Mark Lanegan az év végére egy karácsonyi lemezt is összeállított, amit csak a koncerteken lehet megvásárolni (remélhetőleg lesz belőle Budapesten is), és az antiquiet.com a hatszámos EP borítója mellett a dallistát is közzétette!
Dark Mark does Christmas 2012

1. The Cherry Tree Carol
2. Down In Yon Forest
3. O Holy Night
4. We Three Kings
5. Coventry Carol
6. Burn The Flames