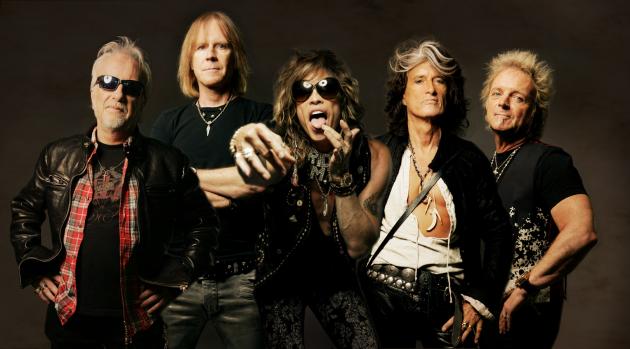 A brit Rolling Stoneshoz hasonlóan az amerikai Aerosmith is egyre inkább egy gerontológiai kísérlet, pár évvel ugyan lemaradva, viszont annyival durvábban, hogy ma is pontosan ugyanaz az öt ember alkotja, akik annak idején felvették a zenekar címnélküli bemutatkozó albumát. Steven Tyler énekes, Joe Perry szólógitáros-vokalista, Brad Whitford ritmusgitáros, Tom Hamilton basszista és Joey Kramer dobos mostanra már mind hatvan fölé értek, és egy évtized után egy új szerzeményekből álló albummal térnek vissza: a 2001-es Just Push Play óta csak egy feldolgozáslemezzel és pár válogatáson elszórt dallal jelentkeztek, de 2012. november 5-én Music From Another Dimension! címmel jön tőlük egy 15 számos új anyag, melyet hetvenes évekbeli producerük, Jack Douglas társaságában rögzítettek. Az Aerosmith tagjai a Rolling Stone magazin honlapján a múlt héten elkezdték sorban publikálni a dalokat a lemezről, minden munkanapon egyet-egyet, és ma már a 7. számnál tartanak (kettőt videoklippel is ismerhetünk), így a nyár végén közzétett Lover Alot kislemezdalt is számítva mostanra már meghallgatható az album több mint fele – és itt a MusicPress blogon az újabb és újabb dalok is rendre bekerülnek ebbe a cikkbe frissítésként, amíg a teljes lemezanyag össze nem áll!
a számok a dalcímekre kattintva hallgathatók:

Aerosmith: Music From Another Dimension!

1. Luv XXX

2. Oh Yeah

3. Beautiful

4. Tell Me

5. Out Go The Lights

6. Legendary Child
8. Street Jesus
9. Can't Stop Loving You (featuring Carrie Underwood)
– ennek a 9. számnak rossz a lejátszója, hát egyelőre álljon itt a YouTube-ról:
10. Lover Alot – ez az augusztusi rádiós kislemezdal a SoundCloudon is hallható:
11. We All Fall Down (ez a Diane Warren által írt dal már másféle lejátszót kapott)

12. Freedom Fighter (ezt a számot a szólógitáros Joe Perry énekli, és Johnny Depp is besegít neki háttérvokalistaként)

13. Closer

14. Something

15. Another Last Goodbye

az új album borítója és beharangozó kisfilmje: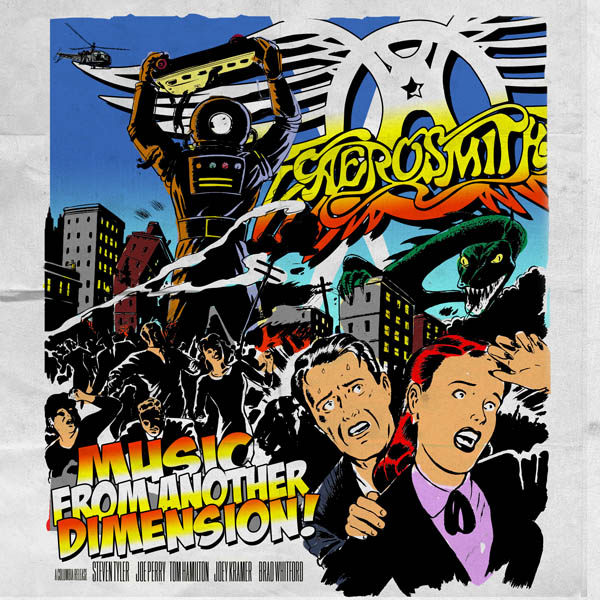 a májusi Legendary Child kislemezdal júliusi klipje...
...és az augusztusi What Could Have Been Love október 18-án közzétett videója:

ráadásként itt a bevezetőben említett címnélküli első lemez, a kereken 40 éve felvett és 1973 januárjában megjelent bemutatkozó Aerosmith-album, mely – hogy ez a cikk is kerekre záródjon – ugyanúgy a Walking The Dog című Rufus Thomas-dal feldolgozásával zárul, mint a Rolling Stones címnélküli első nagylemeze 1964-ben:


1. Make It (0:00-3:39)
2. Somebody (3:39-7:24)
3. Dream On (7:24-11:51)
4. One Way Street (11:51-18:52)
5. Mama Kin (18:52-23:19)
6. Write Me (23:19-27:29)
7. Movin' Out (27:29-32:31)
8. Walkin' The Dog (32:31-35:43)


Déri Zsolt
FRISSÍTÉS: október 29-én meghackelték az Aerosmith honlapját – ha hihetünk a szövegnek, egy bemutatkozási lehetőségre vágyó fiatal zenekar tagjai!