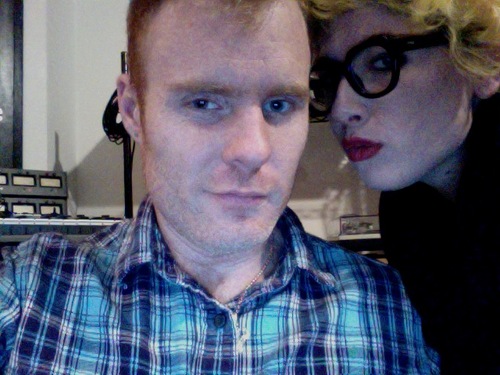 A 2008-as címnélküli nagylemezével befutó, majd a 2011-es Blue Songs turnéján a Balaton Soundra is eljutó amerikai diszkó-house kollektíva, a legutóbb egy Bat For Lashes-remix kapcsán emlegetett Hercules And Love Affair már harmadik albumára készül, de előtte a DJ-producer főnök Andy Butler még összeállított egy DJ-Kicks válogatást. A német !K7 Records 1995 óta futó mixlemezsorozatának szabályai szerint az október 29-én megjelenő kiadványra egy exkluzív új számot is készítettek: Andy a Release Me című dalt egyik új énekesnőjével, a DJ-ként is aktív szőke Whitney Fierce-szel közösen írta és rögzítette a nyolcvanas-kilencvenes évek fordulójának hangulatában ("valahol a Stock-Aitken-Waterman és a manchesteri Hacienda klub hangzása között"), miközben fő zenei segédje, a sampleres-billentyűs-programozó Mark Pistel (ex-Consolidated, Meat Beat Manifesto) korabeli hangmintákkal szállt be a retrózásba. Új daluk (és annak saját készítésű remixe) után a DJ-Kicks válogatáslemez másik exkluzív száma, a készülő Hercules And Love Affair-album munkálataiba szintén besegítő bécsi Haze Factory producerduó A Bit Of Redemption című kompozíciója is meghallgatható itt a MusicPress blogon.
Hercules And Love Affair: Release Me
az új dalból egy Andy Butler és Mark Pistel által készített önremix is meghallgatható a !K7 kiadó 27. születésnapját ünneplő négyrészes EP-sorozatban, a New Yorkban működő kanadai New Look duóval közös kiadványon:

Haze Factory: A Bit Of Redemption

a Hercules And Love Affair – DJ-Kicks számlistája:

1. Mankind: Don't Keep Me Waiting
2. Rhythm Mode: D Can You Feel It (Reach To The Top)
3. Hercules And Love Affair: Release Me
4. Fax Yourself: Strut Your Techno Stuff
5. Klubb Kidz: Don't Want To Hurt You (Skool Flava Dub)
6. Solution: Feels So Right
7. DJ Duke presents Freedom: Love Don't Come Easy (Power Dub)
8. Cloud 9: Do You Want Me
9. Mark Imperial: The Acieed That Ate New York
10. In Flagranti: Magojiro
11. Haze Factory: A Bit of Redemption
12. Fierce Ruling Diva: Allemaal, Allemaal!
13. Jump Chico Slamm: Feel Free
14. Z.A.M.: Africa Freedom (Johannesburg Dub Mix)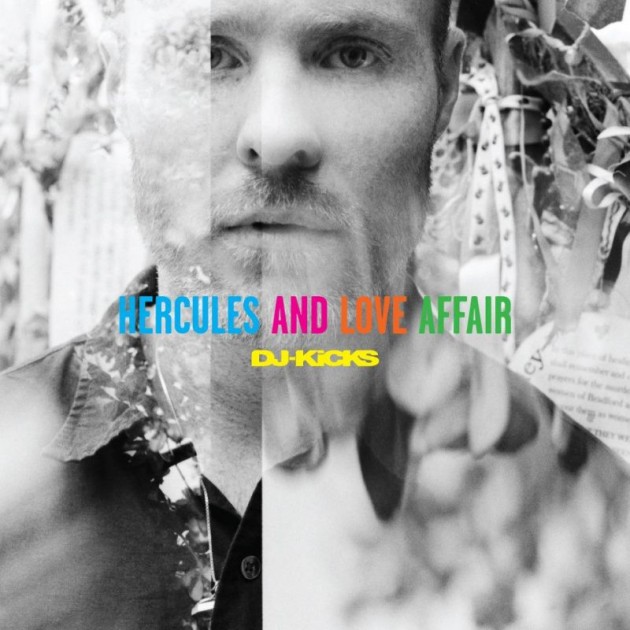 Andy és Whitney egy tavaszi fellépésen, alul pedig a 2012-es turnéfelállás: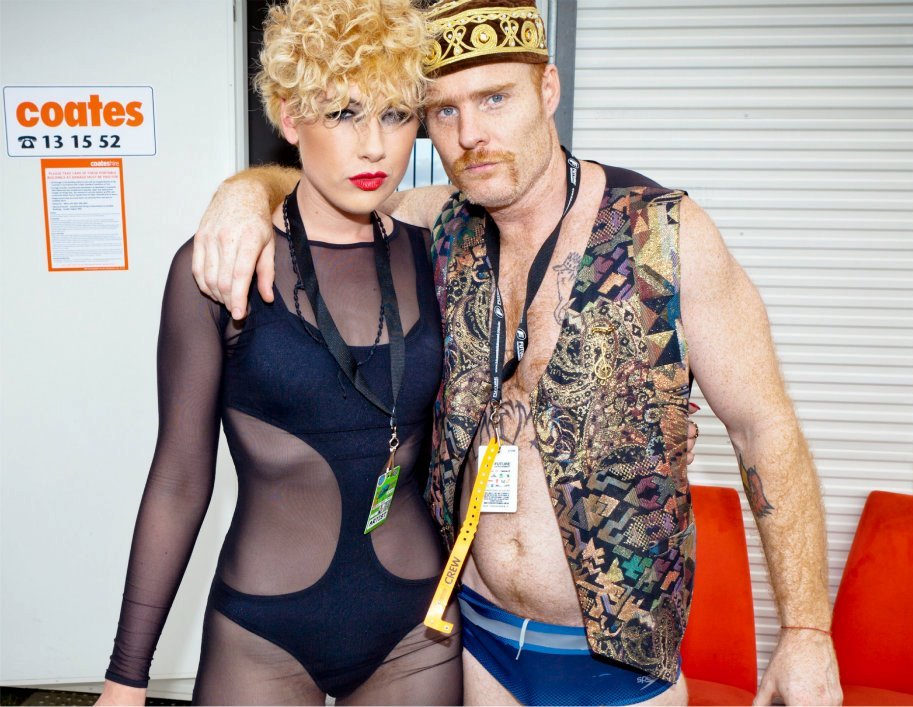 http://www.facebook.com/herculesandloveaffair
Déri Zsolt
FRISSÍTÉS: november 13-án megérkezett a Release Me videója is, melyet az együttesnek már a tavalyi Painted Eyes klippel is bizonyító osztrák Mo Stoebe (Modefy) rendezett egy Nayla nevű modell főszereplésével!
http://modefy.com

Álljon itt a Hercules And Love Affair első két albumán éneklő (és így az együttessel a tavalyi Balaton Soundra is eljutó) Kim Ann Foxman klassz kis szólódala, a Return It is a november 5-én közzétett videóval: