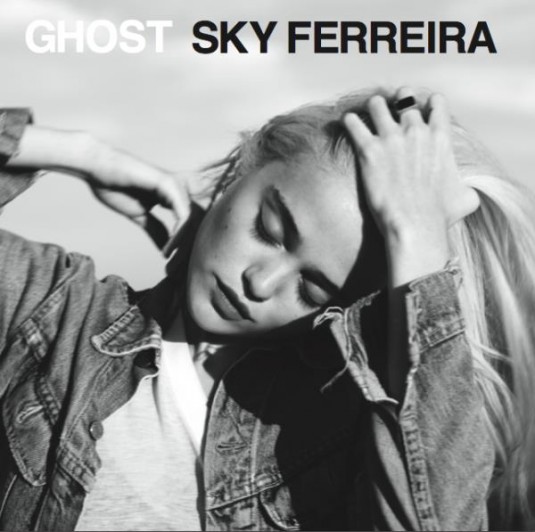 A 19 éves Taylor Momsen után jöjjön egy nála alig egy évvel idősebb másik szőke amerikai modell-színésznő-énekesnő: Sky Ferreira két hete szerepelt már itt a MusicPress blogon az Everything Is Embarrassing című egészen zseniális popdallal, melyet Dev Hynes (Blood Orange, Lightspeed Champion) társszerző-produceri társaságában készített, továbbá a Red Lips klipjével, melyet a vén kujon fotográfus, Terry Richardson rendezett neki, ám most itt van a héten megjelent Ghost című EP-jének teljes anyaga is! Az ötszámos kiadványon a két említett kislemezdal, a Garbage-frontasszony Shirley Manson által írt Red Lips pop-rockja és a nyolcvanas évek szintetikus funk-popját idéző Everything Is Embarrasing mellett hallható még egy modern elektro-pop dal (Lost In My Bedroom), továbbá két finom gitáros szerzemény, egy inkább country (Ghost) és egy inkább folk beütésű (Sad Dream), melyek közül az előbbit a Fiona Apple hangszerelő-producereként elhíresült Jon Brionnal, az utóbbit pedig az idén épp Fiona Apple előzenekaraként turnézó 26 éves gitáros-énekes Blake Millsszel közösen írta és rögzítette az ifjú énekesnő.
A rövidsége ellenére is meglepően eklektikus – és mégis meglepően működőképes, kifejezetten jól sikerült – ötszámos Ghost EP teljes 19 perces anyaga az alábbi lejátszón hallható:
[Flash 9 is required to listen to audio.]
FRISSÍTÉS: az EP ötszámos anyaga a YouTube-on is!
1 - Sad Dream (3:34)
2 - Lost In My Bedroom (3:13)
3 - Ghost (5:27)
4 - Red Lips (2:22)
5 - Everything Is Embarrassing (4:09)

a Hedi Slimane által fotózott fenti lemezborító mellé ráadásként itt van pár friss kép Sky Ferreira otthonából, Terry Richardsontól: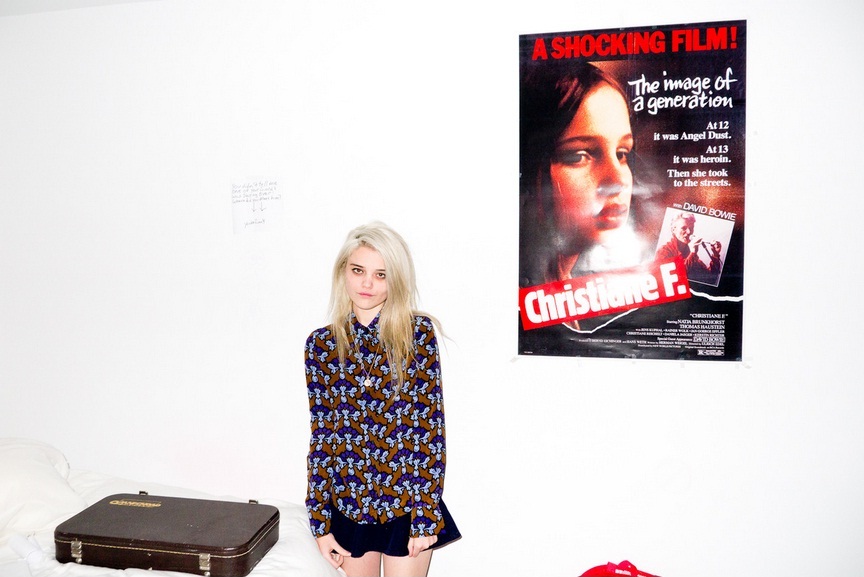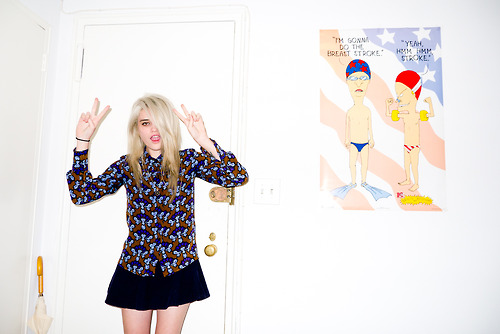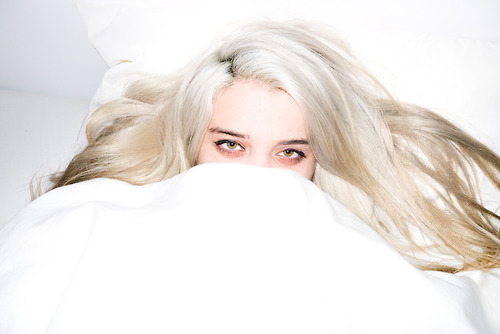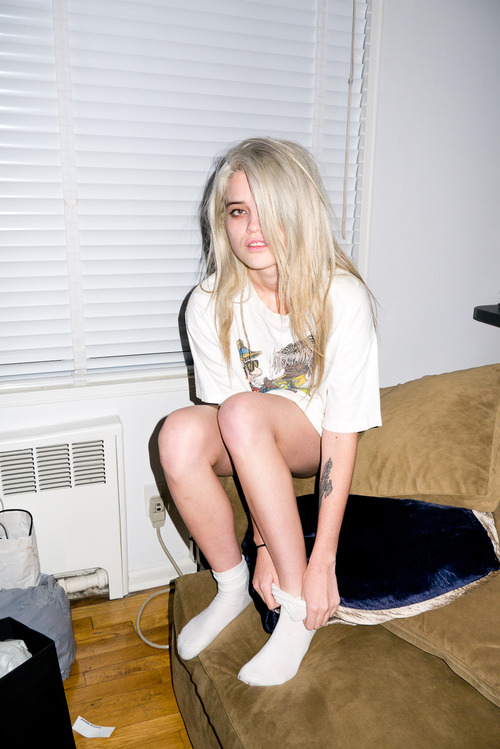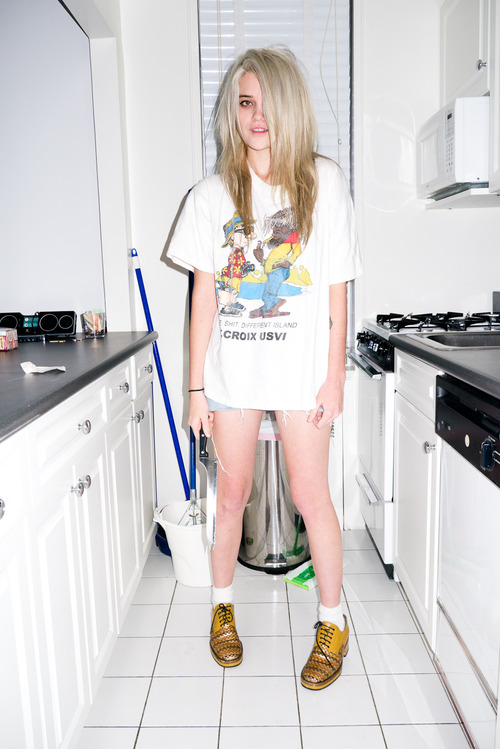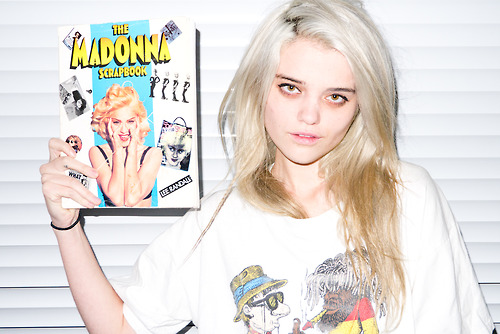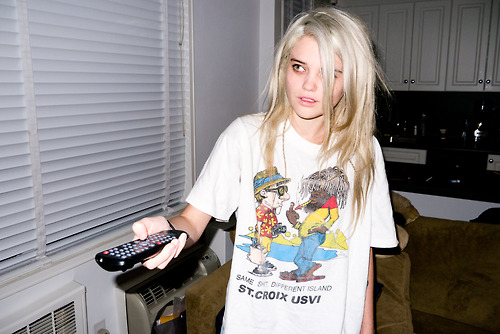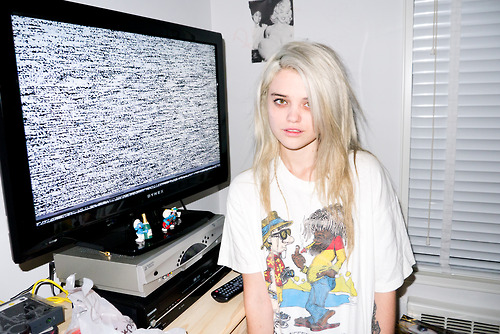 www.skyferreira.com
www.terrysdiary.com
Déri Zsolt