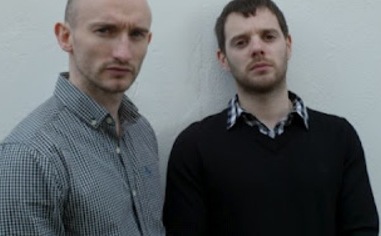 A birminghami dalszerző-producer-rapper-énekes Mike Skinner nagysikerű The Streets projektje egy évtized után 2011-ben szüntette be működését, pont ahogy a jóval kevésbé sikeres leedsi The Music együttes is, melynek frontembere, Rob Harvey nemcsak a Computers And Blues című utolsó The Streets-sorlemezen tűnt fel vendégként, hanem a hozzá kapcsolódó búcsúturnén is ott volt Skinner mellett gitáros-vokalistaként. A két frontember közben már egy közös projekten is elkezdett dolgozni: The D.O.T. nevű új együttesük 2011 tavasz óta pakolt fel a YouTube-ra új videókat, rendes klipdalokat, filmrészleteket imitáló szkeccseket és ezek keverékét, majd ősszel bejelentették, hogy egy igazi albummal is előállnak. Azóta egy év telt el, és 2012. október 22-én tényleg megjelenik And That címmel az első lemezük, melynek anyagát a brit The Guardian honlapján már megjelenés előtt közzé is tették, a MusicPress pedig ráadásként bemutat mellé egy rakás további számot is, melyek a 2011-es daltermésből nem kerültek át az albumra.
egy összeállítás az albumra nem került 2011-es daltermésből:
az első hivatalos kislemezdal, a brit énekesnő Clare Maguire és az amerikai rapper Danny Brown közreműködésével készült You Never Asked a szeptember végén közzétett bizarr klippel:
az And A Hero című nyitódal videója:

két lemezre nem került dal 2011 nyaráról: a Your Maker's Mark...
... és a Pukkelpop fesztivál halálos áldozatainak ajánlott Whatever It Takes
az eddigi legkülönlegesebb The D.O.T.-produkció, a 2011 novemberében  Ghostpoet társaságában rögzített Trouble klip, melynek cselekménymenetét a forgatás közben interaktív módon az online közvetítés nézői szavazták meg az időről időre felkínált két-két opció között választva:

végezetül pedig mutatóba itt egy 2002-es példa, hogy az akkor még jelentős hajkoronával bíró Rob Harvey mennyire jó kis zenekart vezetett The Music néven...
... és egy szintén briliáns, szintén 2002-es The Streets-szám Mike Skinnertől:
Déri Zsolt