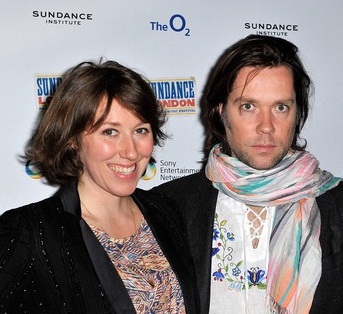 A legutóbb augusztusi esküvője kapcsán említett kanadai-amerikai dalszerző-énekes géniusz és gay icon, Rufus Wainwright továbbra is Out Of The Game című tavaszi albumával turnézik (magyar idő szerint ma este 9-kor az élőben közvetített Austin City Limits fesztiválon is fellép), de időközben már előállt egy új felvétellel is: egy 1944-ből való évődő duett, a Baby, It's Cold Outside című sztenderd feldolgozását készítette el az amerikai dalszerző-énekesnővel, Sharon Van Ettennel közösen az október 30-án megjelenő Christmas Rules című gyűjteményes lemezre (melyen rajtuk kívül olyanok énekelnek karácsonyi dalokat, mint a Shins, a fun. és Calexico együttesek, Eleanor Friedberger a Fiery Furnacesből vagy épp maga Paul McCartney). Ezzel egy időben Rufus húga, a 2004-es Bloody Mother Fucking Asshole EP-je óta szintén jelentős dalszerző-előadónak számító Martha Wainwright is elkészült új albumával, melyen – mint azt a Come Home To Mama lemezcím is jelzi – édesanyjuk halála mellett saját anyaságára is reflektál.
A Cibo Matto-tag Yuka Honda produceri segédletével Sean Lennon stúdiójában felvett (rajtuk kívül a Wilco-szólógitáros Nels Cline-t is szerepeltető) új Martha Wainwright-album itt hallható:
a földanya-istennő Déméternek és lányának, Perszephonénak a mítosza ihlette Proserpina című dal, mely a néhai kanadai folkénekesnő Kate McGarrigle (1946-2010) halála előtti utolsó szerzeményeként került lánya lemezére:
ha már szóba került, itt van Marthától egy 2005-ös tévéfelvételen a Bloody Mother Fucking Asshole című dal is, melyet a családot korán elhagyó apa, az amerikai dalszerző-énekes Loudon Wainwright III ihletett:

most pedig álljon itt a bevezetőben említett legújabb Rufus Wainwright-felvétel, a Sharon Van Etten társaságában rögzített Baby, It's Cold Outside duett...
... és egy-egy félperces részlet a Christmas Rules válogatáslemez összes dalából:

Sharon Van Etten az idei Tramp album Magic Chords című dalának friss klipjében:
egy teljes Sharon Van Etten-koncert az idei South by Southwest fesztiválról:
http://www.marthawainwright.com
http://www.rufuswainwright.com
http://sharonvanetten.com
Déri Zsolt
FRISSÍTÉS: a Christmas Rules (a politikailag korrekt amerikai kiadásban: Holidays Rule) című karácsonyi gyűjteményes lemezről október 26-án megérkezett Paul McCartney friss felvétele is, az 1946-ból való The Christmas Song (Chestnuts Roasting On An Open Fire) feldolgozása!
...október 29-én nyilvánosságra került a lemezről a Shins együttes száma is, mely épp egy Paul McCartney-szerzemény, az 1979-es Wonderful Christmastime hűséges feldolgozása!
A karácsony előtti héten, december 19-én a gyűjteményes album teljes anyagát ingyenesen meghallgathatóvá tették a lemezkiadó SoundCloud-oldalán: