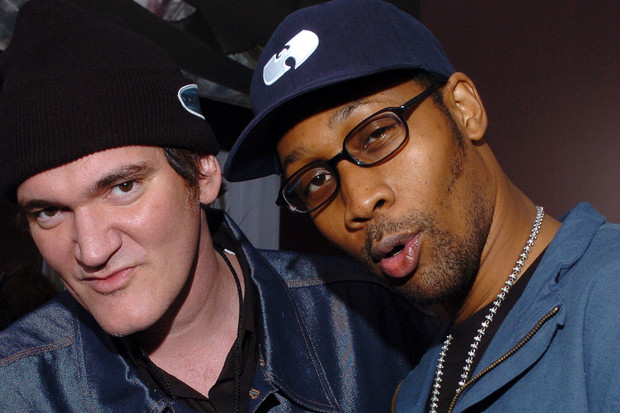 Az ötvenéves Rolling Stones új dala (Doom And Gloom) mellett a húszéves Wu-Tang Clan is előállt fél évtized után egy friss felvétellel: a klán sztárproducer tagja, a filmbizniszbe is átvándorolt RZA (született: Robert Fitzgerald Diggs, 1969) az első nagyjátékfilmes rendezésének, a Quentin Tarantino produceri és Eli Roth társ-forgatókönyvírói segítségével, Lucy Liu és Russell Crowe főszereplésével készült The Man With The Iron Fists című hongkongi harcművészeti akciófilmnek az október 22-én megjelenő filmzenelemezére legendás hiphop kollektívájával is összehozott egy új számot. A Six Directions Of Boxing című dalban sorrendben U-God, Ghostface Killah, GZA, Masta Killa, Cappadonna és Inspectah Deck adják egymásnak a mikrofont, vagyis Method Man és Raekwon hiányzik, de őket talán majd egy év múlva, az Enter The Wu-Tang (36 Chambers) című klasszikus 1993-as debütalbumnak a húszéves évfordulóján talán sikerül visszarángatni egy búcsúlemezre. (FRISSÍTÉS: a cikk legalján az új dal már a Wu-Tang Clan-tagok élő előadásában is megnézhető egy tévéfellépésen!)

egy tegnapi rádióinterjú, melyben RZA egy esetleges jubileumi búcsúlemezről is mesél:
a mozikba november elején kerülő The Man With The Iron Fists előzetese:

FRISSÍTÉS: az új Wu-Tang Clan-szám után pár órával megérkezett a filmzenelemezt nyitó The Baddest Man Alive című dal is, melyet RZA a Black Keys együttessel készített!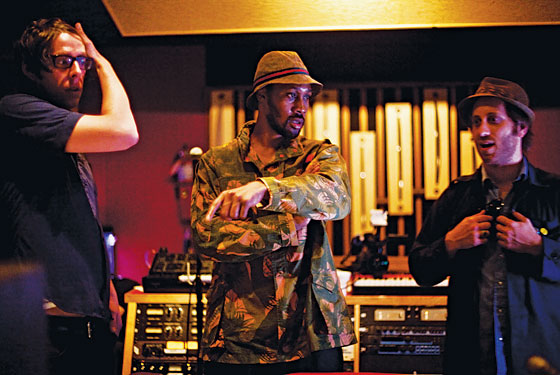 a filmzenelemez alapkiadásának számlistája:
1.The Black Keys / RZA - The Baddest Man Alive 03:50
2.Ghostface Killah / M.O.P. / Pharoahe Monch - Black Out 04:11
3.Kanye West - White Dress 03:35
4.The Revelations feat. Tre Williams - I Forgot To Be Your Lover 03:22
5.Idle Warship [Talib Kweli and RES] - Get Your Way (Sex as a Weapon) 04:10
6.The Wu-Tang Clan / Kool G Rap - Rivers of Blood 04:40
7.Method Man / Freddie Gibbs / StreetLife - Built for This 04:24
8.Killa Sin - The Archer 02:55
9.RZA / Flatbush Zombies - Just Blowin' In The Wind 04:34
10.Corrine Bailey Rae - Chains 03:41
11.Pusha T / Raekwon / Joell Ortiz / Danny Brown - Tick, Tock 06:18
12.Frances Yip - Green is the Mountain 02:58
13.The Wu-Tang Clan - Six Directions of Boxing 04:50
14.Mable John - Your Good Thing (Is About To End) 02:57
15.Wiz Khalifa / Ghostface Killah / Boy Jones - I Go Hard 04:16
Déri Zsolt
FRISSÍTÉS: október 18-án a filmzenelemez alapkiadásának teljes anyagát közzétették!
FRISSÍTÉS: október 22-én éjjel Jimmy Fallon műsorában a Wu Tang-Clan tagjai, RZA, Ghostface Killah, Cappadonna, GZA, U-God és Masta Killa élőben is előadták a Six Directions Of Boxing című új dalt a Roots együttes kíséretében!
... sőt, ha már ott voltak, a Protect Ya Neck című legelső Wu-Tang Clan-kislemezdalt is előadták 1992-ből!