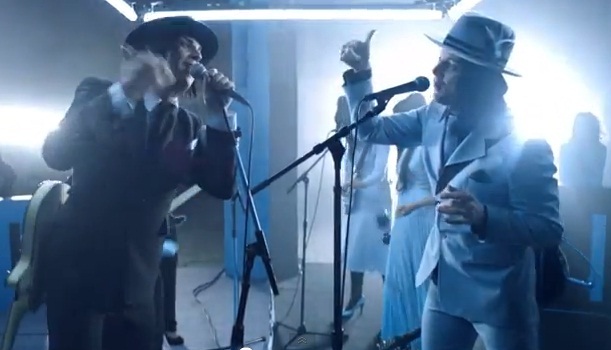 A White Stripest tavaly feloszlató, de Raconteurs és a Dead Weather nevű kvázi-szupergruppjait is pihentető Jack White 2012-ben szólóelőadóként hódít: áprilisban megjelent Blunderbuss című No.1 sikeralbumáról a Love Interruption, a Sixteen Saltines és a Queens Of The Stone Age-főnök Josh Homme-t is szerepeltető Freedom At 21 után most egy negyedik számhoz is forgatott klipet, bár ezt meglepő módon pont a lemez egyetlen feldolgozásdalához, a fekete louisianai dalszerző Rudy Toombs (1914–1962) által írt és a detroiti rhythm & blues énekes Little Willie John (1937–1968) által sikerre vitt 1960-es I'm Shakin'-hez. Az extravagáns White az album turnéján egy csupa nőből és egy csupa férfiból álló kísérőzenekart váltogat, ám itt a Dori Oskowitz rendezte videoklipben összeereszti a tagokat, sőt néhányan kettős szerepet is játszanak, ahogy maga a gitáros-énekes is két inkarnációban tűnik fel – és saját magával kakaskodik.
a dal 1960-as eredetije Little Willie Johntól:

a bevezetőben említett előző három Jack White-klip időrendben visszafelé:

az április 27-én Gary Oldman rendezésében a New York-i Webster Hall színpadán előadott kétórás UNSTAGED-koncertműsor, melyben külön-külön mindkét kísérőzenekar szerepet kapott:
a kétrészes koncert dallistája:

Jack White with The Peacocks (a női kísérőzenekarral)

Dead Leaves And The Dirty Ground (The White Stripes-dal)
Missing Pieces
Freedom At 21
Love Interruption
Hotel Yorba (The White Stripes-dal)
Two Against One (a Rome projekt dala)
Top Yourself (The Raconteurs-dal)
I'm Slowly Turning Into You (The White Stripes-dal)
Blue Blood Blues (The Dead Weather-dal)
Take Me With You When You Go
Jack White with Los Buzzardos (a férfi kísérőzenekarral)

Sixteen Saltines
I Cut Like a Buffalo (The Dead Weather-dal)
Weep Themselves To Sleep
Trash Tongue Talker
You Know That I Know (Hank Williams-feldolgozás)
We're Going To Be Friends (The White Stripes-dal)
Hypocritical Kiss
Hello Operator (The White Stripes-dal)
Carolina Drama (The Raconteurs-dal)
Catch Hell Blues (Fragment) (The White Stripes-dal)
Seven Nation Army (The White Stripes-dal)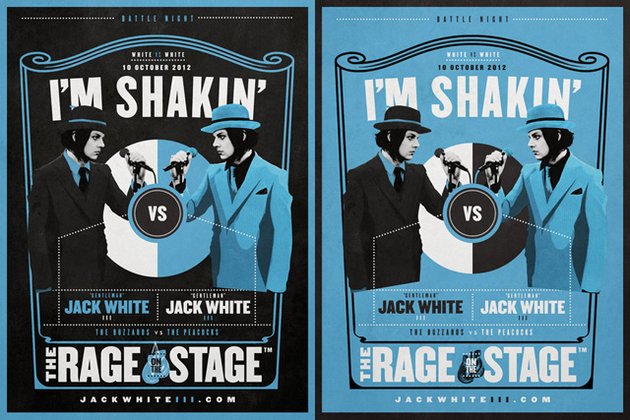 www.jackwhiteIII.com
www.thirdmanrecords.com
Déri Zsolt
FRISSÍTÉS: az I'm Shakin' feldolgozását Jack White korábban sosem játszotta koncerten, és az első nyilvános élő előadására egészen december 10-ig kellett várni, amikor is jó barátja, Conan O'Brien tévéshow-jában ezzel a számmal lépett fel!