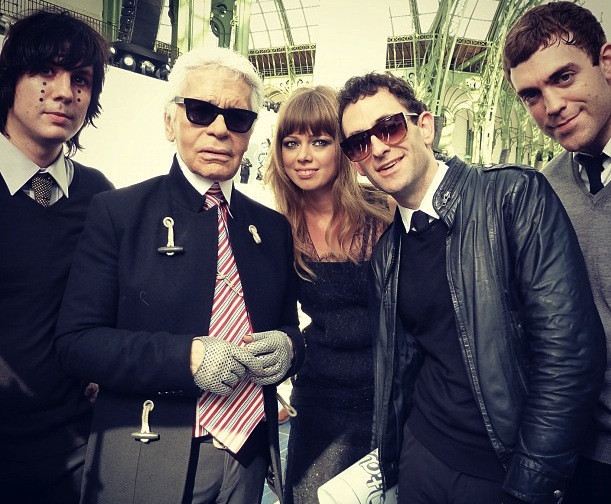 A Kill For Love albummal a 2012-es év talán legjobb lemezét jegyző amerikai Chromatics együttes a héten egyik legkülönlegesebb koncertjét adta: az egyszerre több zenei projektjet (Glass Candy, Desire, Symmetry) és egy lemezcéget (Italians Do It Better) vezető dalszerző-billentyűs-producer Johnny Jewel legsikeresebbik zenekara Karl Lagerfeld felkérésére élőben kísérte a Chanel 2013-as tavaszi-nyári kollekciójának bemutatóját a Párizsi Divathéten a Grand Palais óriás turbinákkal felturbózott belső terében. A lenyűgöző show-ról közzétett 13 perces videó után (melyben a Running Up That Hill című Kate Bush-dal feldolgozása is elhangzik) itt a MusicPress blogon a Chromatics tavasszal megjelent Kill For Love albuma, sőt annak ingyenesen letölthető dobmentes verziója is meghallgatható.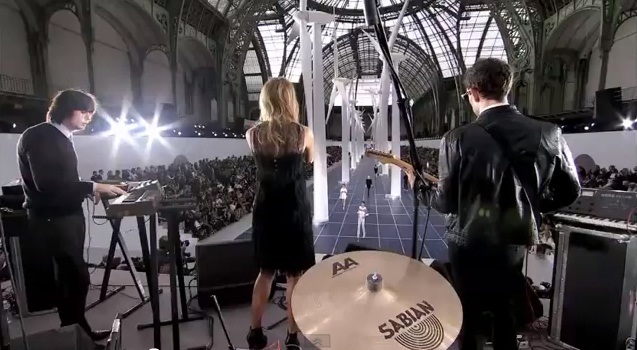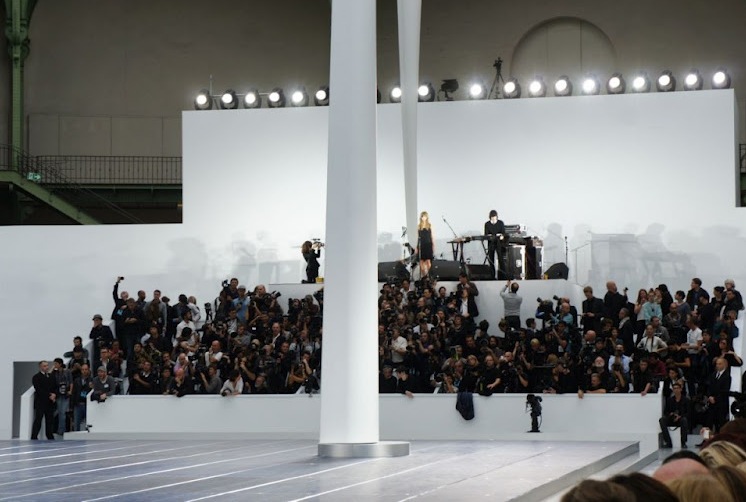 a Kill For Love című aktuális Chromatics-album teljes deluxe verziója, a Hey Hey My My (Into The Black) című 1979-es Neil Young-dal nyitó feldolgozásától a digitális kiadást záró 14 perces bónusz felvételig – a lemezborító alatt végighallgatható: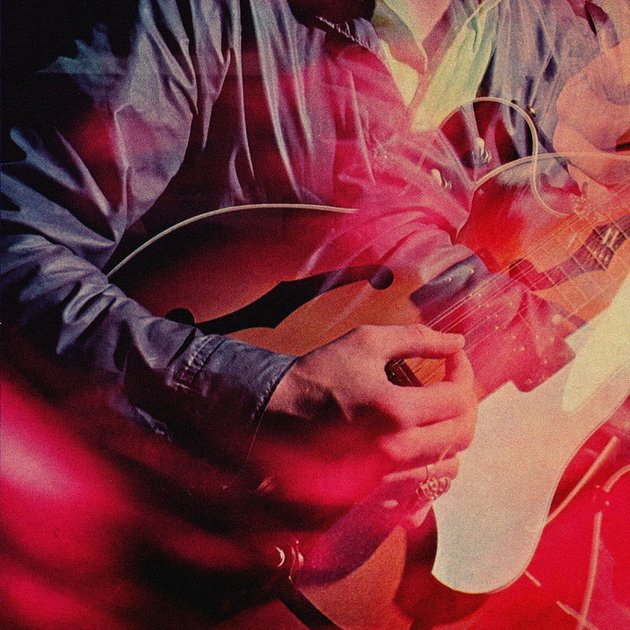 Chromatics: Kill For Love (2012)
1. Into The Black (5:22)
2. Kill For Love (3:57)
3. Back From The Grave (3:42)
4. The Page (3:36)
5. Lady (5:08)
6. These Streets Will Never Look The Same (8:36)
7. Broken Mirrors (7:03)
8. Candy (2:30)
9. The Eleventh Hour (3:28)
10. Running From The Sun (7:06)
11. Dust To Dust (2:40)
12. Birds Of Paradise (4:26)
13. A Matter Of Time (5:06)
14. At Your Door (3:52)
15. There's A Light Out On The Horizon (4:44)
16. The River (6:09)
17. No Escape (14:00)

Kill For Love (Drumless) – az album májusban közzétett alternatív verziója 11 szám (tíz Chromatics-szerzemény és a Neil Young-feldolgozás) dob nélküli változatával, ingyenesen letölthető mp3 formátumban:
http://www.sendspace.com/file/7c67td
FRISSÍTÉS: a teljes Drumless anyag a YouTube-on!
 1. Into the Black
2. Kill for Love
3. Back from the Grave
4. The Page
5. Lady
6. These Streets Will Never Look the Same
7. Candy
8. A Matter of Time
9. At Your Door
10. There's a Light Out on the Horizon
11. The River

az album néhány klipje Alberto Rossini rendezésében:

az album, mint egy fiktív film zenéje – VHS-kazettaborító és reklámplakát: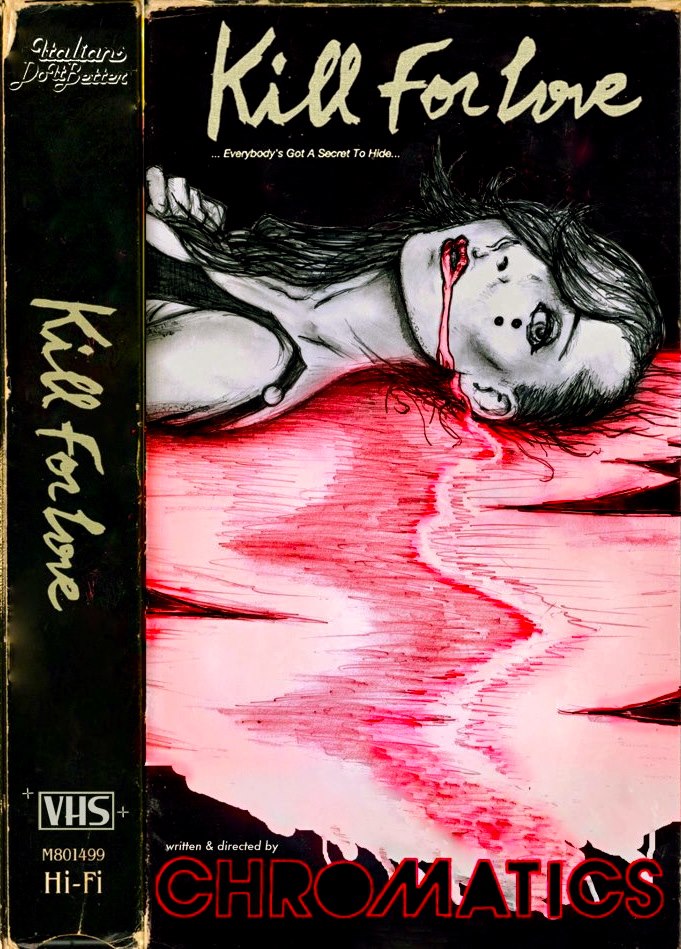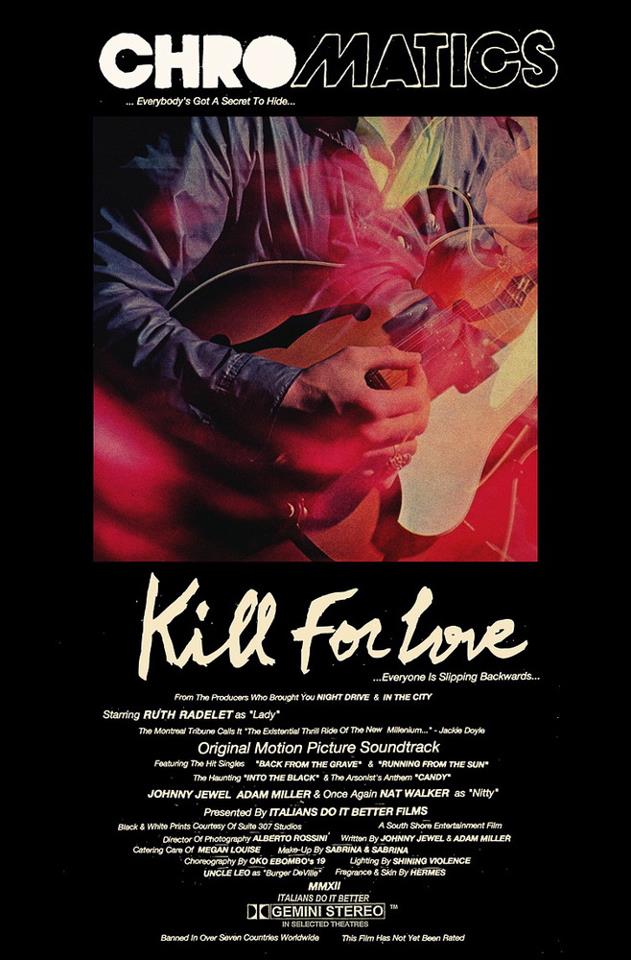 http://facebook.com/CHROMATICSBAND
http://primitivedesire.blogspot.com
http://vivaitalians.blogspot.com
Déri Zsolt