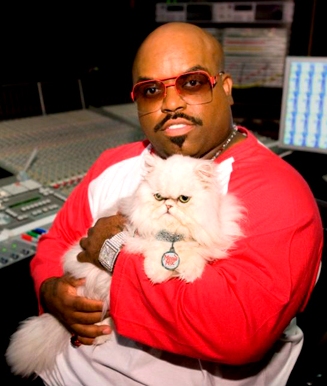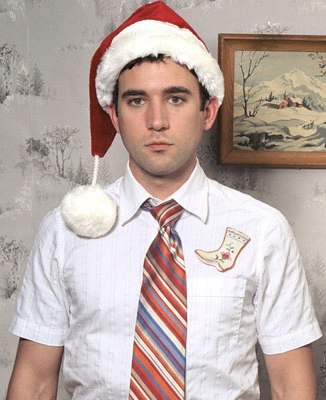 Még csak október legeleje van, de az extravagánsabb művészek már most beharangozzák karácsonyi lemezeiket: a Goodie Mob kollektíva rappereként és a Gnarls Barkley énekeseként befutott Cee Lo Green például a 14 számos Cee Lo's Magic Moment albumát (melyen majd Christina Aguilera, B.o.B és Rod Stewart is feltűnik vendégként), a barokkos indie popjáról híres dalszerző-énekes Sufjan Stevens pedig Silver & Gold: Songs For Christmas Vol. 6-10 című díszdobozos kiadványát (melynek öt lemezén összesen 58 felvétel kap majd helyet). A héten közzétett beharangozó dalok mellett videóik és lemezborítóik is megérdemlik a figyelmet.
a Csendes éj friss verziója Cee Lo előadásában: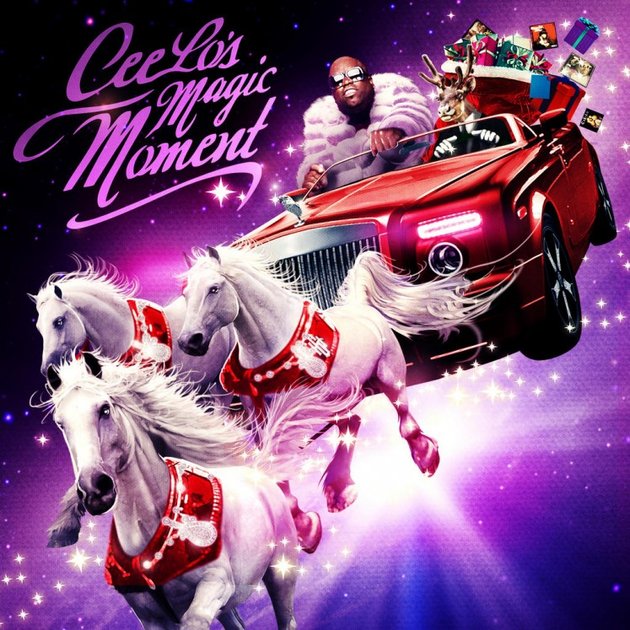 Cee-Lo's Magic Moment (2012)
1. "What Christmas Means to Me" 3:17
2. "Baby, It's Cold Outside" (featuring Christina Aguilera) 4:03
3. "This Christmas" 3:21
4. "The Christmas Song" 3:50
5. "White Christmas" 3:10
6. "All I Need Is Love" (featuring The Muppets) 3:47
7. "You're a Mean One, Mr. Grinch" (featuring Straight No Chaser) 3:17
8. "Please Come Home for Christmas" 3:10
9. "Run Rudolph Run" (featuring B.o.B) 3:27
10. "All I Want for Christmas Is You" 4:11
11. "Mary, Did You Know?" 3:54
12. "River" 4:01
13. "Merry Christmas, Baby" (featuring Rod Stewart & Trombone Shorty) 3:51
14. "Silent Night" 4:35

Sufjan Stevens 12 és fél perces Christmas Unicorn című kompozíciója...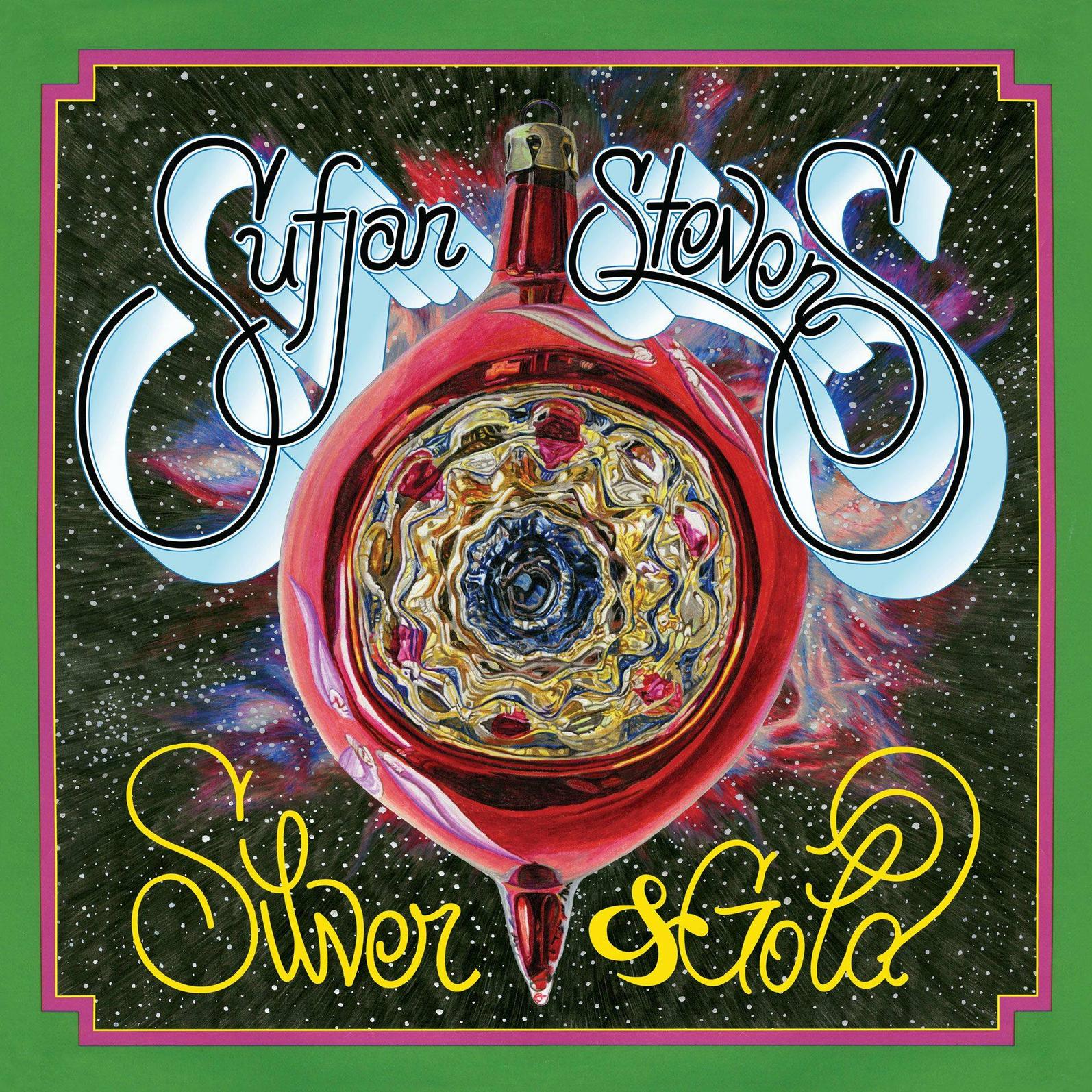 ... és saját készítésű Lego-videója az I Am Santa's Helper című dalhoz:

Silver & Gold: Songs for Christmas, Vols. 6-10 (2012)
1. "Silent Night"
2. "Lumberjack Christmas / No One Can Save You From Christmases Past"
3. "Coventry Carol"
4. "The Midnight Clear"
5. "Carol of St. Benjamin The Bearded One"
6. "Go Nightly Cares"
7. "Barcarola (You Must Be A Christmas Tree)"
8. "Auld Lang Syne"
9. "Christ the Lord is Born"
10. "Christmas Woman"
11. "Break Forth O Beauteous Heavenly Light"
12. "Happy Family Christmas"
13. "Jingle Bells"
14. "Mysteries of the Christmas Mist"
15. "Lift Up Your Heads Ye Mighty Gates"
16. "We Wish You A Merry Christmas"
17. "Ah Holy Jesus"
18. "Behold the Birth of Man, the Face of Glory"
19. "Ding-a-ling-a-ring-a-ling"
20. "How Shall I Fitly Meet Thee?"
21. "Mr. Frosty Man"
22. "Make Haste To See the Baby"
23. "Ah Holy Jesus (with reed organ)"
24. "Hark! The Herald Angels Sing"
25. "Morning (Sacred Harp)"
26. "Idumea (Sacred Harp)"
27. "Eternal Happiness Or Woe"
28. "Ah Holy Jesus (a capella)"
29. "I Am Santa's Helper"
30. "Maoz Tzur (Rock of Ages)"
31. "Even the Earth Will Perish and the Universe Give Way"
32. "Angels We Have Heard On High"
33. "Do You Hear What I Hear?"
34. "Christmas In The Room"
35. "It Came Upon A Midnight Clear"
36. "Good King Wenceslas"
37. "Alphabet St."
38. "Particle Physics"
39. "Joy To The World"
40. "The Child With The Star On His Head"
41. "I'll Be Home For Christmas"
42. "Santa Claus Is Coming To Town"
43. "The Sleigh In The Moon"
44. "Sleigh Ride"
45. "Ave Maria (featuring Cat Martino)"
46. "X-mas Spirit Catcher"
47. "Let It Snow! Let It Snow! Let It Snow!"
48. "Holly Jolly Christmas"
49. "Christmas Face"
50. "Have Yourself A Merry Little Christmas"
51. "It Came Upon A Midnight Clear"
52. "Up On The Housetop"
53. "Angels We Have Heard On High"
54. "We Need A Little Christmas"
55. "Happy Karma Christmas"
56. "We Three Kings"
57. "Justice Delivers Its Death"
58. "Christmas Unicorn"

http://music.sufjan.com/album/silver-gold
http://sufjan.com

http://www.ceelogreen.com
Déri Zsolt
FRISSÍTÉS: egy héttel később, október 12-én a Ding-a-ling-a-ring-a-ling című dal is felkerült Sufjan Stevens lemezcégének SoundCloud-oldalára...
... a következő héten pedig Cee Lo karácsonyi albumáról is érkezett egy újabb szám, a Muppet Show gárdájával közös All I Need Is Love...
... amihez november 26-án videoklip is megjött: