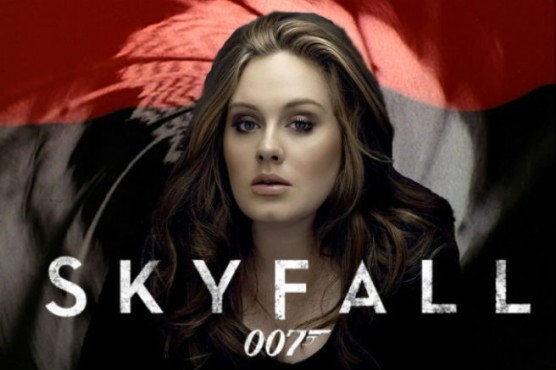 A hét elején már szerepelt itt a MusicPress blogon egy másfél perces részlet az új James Bond film, a Skyfall azonos című főcímdalából, mely egyben a brit énekesnő, Adele első új stúdiófelvétele a 2011 januárjában megjelent (és azóta huszonvalahány milliós eladásával az utóbbi évek legsikeresebb lemezévé előlépett) 21 című album óta. A teljes Skyfall felvétel hivatalos premierjére a tervek szerint a nemzetközi James Bond Napon, a széria Dr. No című első filmjének 50 éves évfordulóján, október 5-én kerül sor brit idő szerint stílszerűen 0:07 perckor, de egy francia rádióban már pár órával korábban lejátszották a legnagyobb részét, így itt már magyar idő szerint 0:07-kor be tudunk mutatni egy 3 perc 50 másodperces részletet (és aztán egy óra múlva mellé kerül a teljes 4:46 hosszú verzió is).
így hangzott a francia rádiós bemutató:
[Flash 9 is required to listen to audio.]

FRISSÍTÉS: brit idő szerint 0:07 perckor megérkezett a teljes hivatalos verzió is!
http://www.007.com
http://www.adele.tv
Déri Zsolt