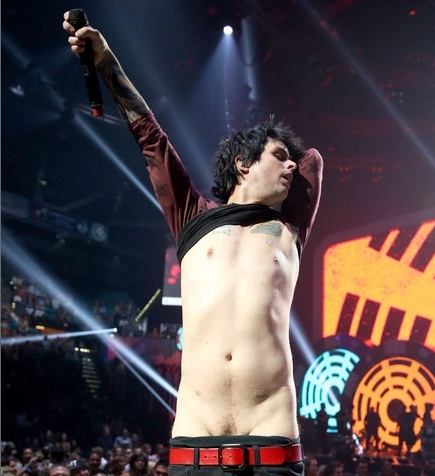 Az albumtrilógiájának Uno! című első lemezét a mai napon megjelentető Green Day a honlapján és Facebook-oldalán közölte, hogy Billie Joe Armstrong frontember – miután a péntek esti Las Vegas-i fesztiválkoncerten a lerövidült műsoridő feletti mérgében heves káromkodás közepette összetörte gitárját – gyógykezelésnek veti alá magát. A közlemény nem árulja el, hogy a negyvenéves gitáros-énekesnek (aki már szeptember elején is kórházba került két napra) pontosan miféle anyag vagy anyagok túlzásba vitele miatt kell rehabra vonulnia, viszont bocsánatot kér az iHeartRadio Festival közönségétől, és leszögezi, hogy a szervező Clear Channelt nem terheli felelősség a zenekar műsoridejének megkurtításáért. Az ominózus eset videofelvétele mindenesetre szórakoztatóbb, mint bármelyik idei Green Day-klip.
a teljes koncertközvetítés, tiráda a 31. perctől, végkifejlet 33:40-től:
a Las Vegas-i koncerten elhangzott számok listája:
American Idiot
Holiday
Fuck Time
Longview
Oh Love
St. Jimmy
Basket Case (félig)

a Oh Love, Kill The DJ és Nuclear Family című friss klipdalok:
FRISSÍTÉS: pár órával később megérkezett az új album következő hivatalos videója is a Stay The Night című dalhoz!
FRISSÍTÉS: október 5-én az album Troublemaker című száma is kapott egy nem túl izgalmas performance videót!



FRISSÍTÉS: "I love you, Billie Joe" – avagy szeptember 25-én Jimmy Kimmel műsorában Alanis Morissette egy Green Day-feldolgozással fejezte ki együttérzését!
Déri Zsolt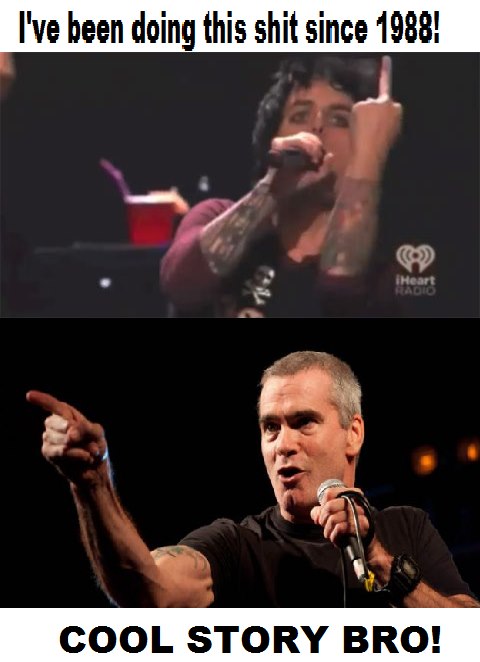 .