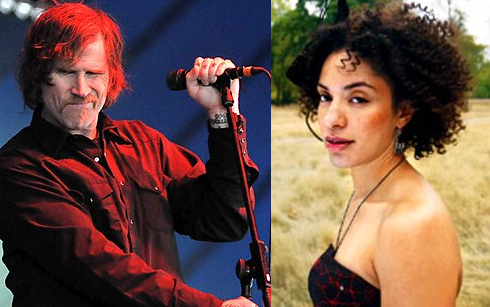 A YouTube-on pár napja fut egy felvétel Massive Attack & Warpaint & Mark Lanegan - Cristalised (The XX cover) cím alatt, noha valóságban a korai Tricky-lemezeken és a legutóbbi Massive Attack-albumon és -turnén közreműködő brit énekesnő, Martina Topley Bird produkciójáról van szó, aki a néhai Screaming Treesből és a Queens Of The Stone Age-ből is ismert Mark Lanegan és a Warpaint csajzenekar ritmusszekciója (a szexi basszugitáros Jenny Lee Lindberg és a dobos Stella Mozgawa) kíséretében rögzítette még tavasszal a Crystalised című 2009-es The XX-dal feldolgozását, melynek keverését aztán a Massive Attack vezérére, 3D-re bízta. Martina és Lanegan már egy évtizede ismerik egymást, és már többször vokáloztak egymásnak: az énekes az énekesnő Quixotic című 2003-as szólólemezén, Martina pedig Mark Lanegan és Greg Dulli közös Gutter Twins projektjének 2008-as Saturnalia albumán.
http://www.martinatopleybird.com
Déri Zsolt
FRISSÍTÉS: alig fél nappal e cikk publikálása után érkezett egy másik elsőrangú The XX-átdolgozás is, az Angels című dal Four Tet-remixe, melyet maga a zenekar mutatott be a BBC rádióban!
FRISSÍTÉS 2: egy évvel később, 2013 szeptemberében hivatalosan is megjelent Martina Topley Bird, Mark Lanegan és a Warpaint-lányok közös Crystalised feldolgozása egy videoklippel, mely Tim Razumovsky animátor és Javier Badet rendező munkája!