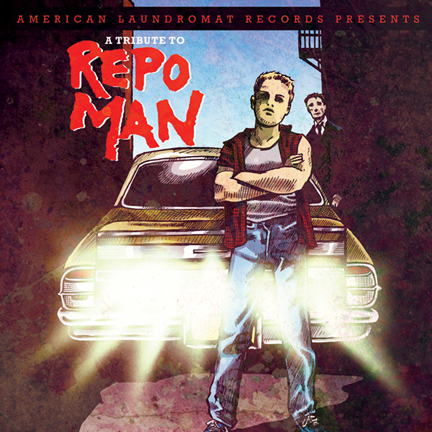 A zongorista-énekesnő Amanda Palmer most épp Theatre Is Evil című új albumának szerzeményeit népszerűsíti The Grand Theft Orchestra nevű kísérőzenekarával, de mint a New York-i lemezbemutató koncerten játszott Yazoo- és George Michael-átiratok, meg a Flaming Lipsszel felvett The First Time Ever I Saw Your Face is bizonyítják, szívesen dolgozza fel mások számait is. Az American Laundromat lemezcég a mai napon jelenteti meg az A Tribute to Repo Man válogatást, ahol a Repo Man című 1984-es Alex Cox-kultfilm punk-rock filmzenelemezének dalról dalra feldolgozásában olyan előadók működnek közre, mint a Pixies-frontember Black Francis vagy a punklegenda Mike Watt – és erre a tribute albumra Amanda a Suicidal Tendencies Institutionalized című egészen korai hardcore klasszikusból készített egy fergeteges női változatot.
a dal 1983-as eredetije a Suicidal Tendenciestől:

itt egy másik női szám is a ma megjelent tribute albumról, a Repo Man című Iggy Pop-dal feldolgozása a Those Darlins nevű nashville-i country/garázs-rock csajzenekartól: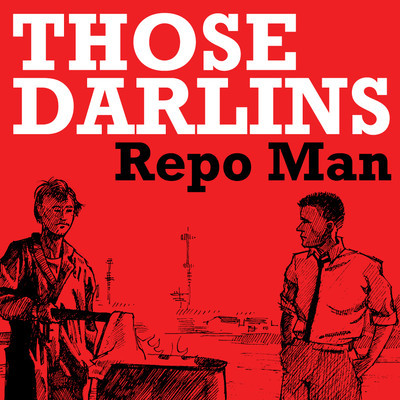 .
a dal Iggy Pop-féle 1984-es eredetije a filmzenelemezről:
az Emilio Estevez és Harry Dean Stanton főszereplésével készült film mozielőzetese:
a feldolgozásalbum dallistája, zárójelben az 1984-es filmzenelemez előadóival:
A Tribute to Repo Man
1. "Repo Man" – Those Darlins (Iggy Pop)
2. "TV Party" – Polar Bear Club (Black Flag)
3. "Institutionalized" – Amanda Palmer & The Grand Theft Orchestra (Suicidal Tendencies)
4. "Coup d'Etat" – New York Rivals (Circle Jerks)
5. "El Clavo Y La Cruz" – Black Francis (The Plugz)
6. "Pablo Picasso" – The Tellers (Burning Sensations)
7. "Let's Have A War" – Mike Watt (Fear)
8. "When The Shit Hits The Fan" – The Suicide Dolls (Circle Jerks)
9. "Hombre Secreto" – Matthew Sweet (The Plugz)
10. "Bad Man" – Moses Coltrane (Juicy Bananas)
11. "Reel Ten" – Weekend (The Plugz)
FRISSÍTÉS: a teljes feldolgozáslemez!
Déri Zsolt