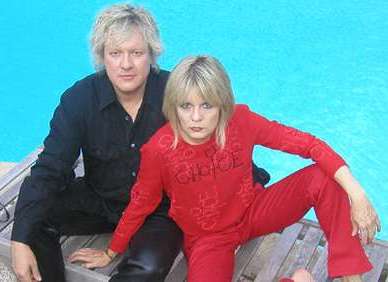 A MusicPress blogon pár hetes fennállása alatt David Byrne-ről esett a legtöbb szó (a St. Vincenttel közös album, videoklip, tévéfellépés és turné kapcsán), de ezekben a hetekben a hajdani Talking Heads együttes másik két alapítótagja sem tétlenkedett: a basszusgitáros Tina Weymouth és a dobos Chris Frantz (akik 1977 óta házastársak is) újra színre léptek közös art-pop projektjükkel, az 1981 és 2000 között öt albumot megjelentető Tom Tom Clubbal, és a szeptember 11-én kiadott ötszámos Downtown Rockers EP címadó nyitódalához ma egy videoklipet is közzétettek.
A dal az amerikai punk/new wave hőseit idézi meg név szerint az előfutár Velvet Undergroundtól a New York Dollson át az alsó-manhattani CBGB klubban fellépő előadókig (Ramones, Televison, Blondie, Patti Smith, Talking Heads stb.), miközben az említettek a klipben is felbukkannak archív filmfelvételeken, fotókon vagy pólókon, sőt Debbie Harry (Blondie) és az első klasszikus punk fazonnak számító Richard Hell (Television, The Heartbreakers, The Voidoids, Dim Stars stb.) egy-egy cameo erejéig mai hús-vér mivoltukban is feltűnnek. A Rolling Stone oldalán közzétett klip itt a lemezborító alatt látható: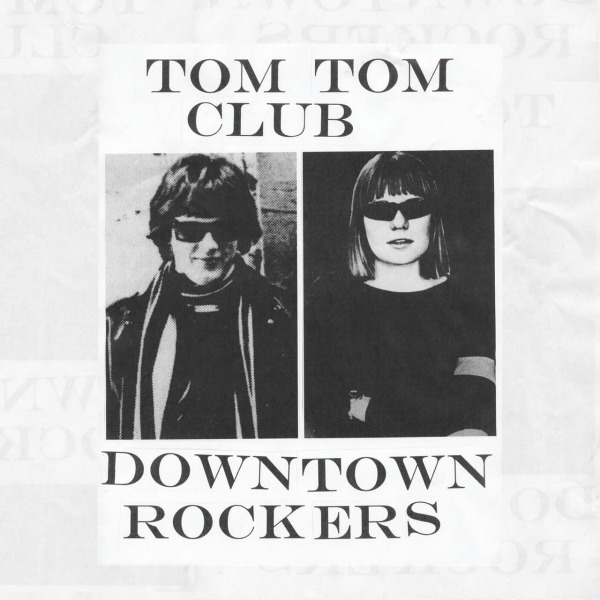 .
a Tom Tom Club teljes ötszámos Downtown Rockers EP-je itt hallható!
Downtown Rockers 
Won't Give You Up 
You Make Me Rock And Roll (feat. Natalie Bergman)
Kissin' Antonio 
Sweets To The Sweet 

ráadásként itt meghallgatható a Talking Heads első albuma, a 77, mely épp tegnap ünnepelte megjelenésének 35. évfordulóját – az alábbi kép bal szélén David Byrne, a jobb szélén pedig a klasszikus felállás negyedik tagja, az 1977 tavaszán csatlakozott Jerry Harrison gitáros-billentyűs látható:
.
1. "Uh-Oh, Love Comes To Town" 2:48
2. "New Feeling" 3:09
3. "Tentative Decisions" 3:04
4. "Happy Day" 3:55
5. "Who Is It?" 1:41
6. "No Compassion" 4:47
7. "The Book I Read" 4:06
8. "Don't Worry About The Government" 3:00
9. "First Week/Last Week...Carefree" 3:19
10. "Psycho Killer" 4:19
11. "Pulled Up" 4:29
+ a 2005-ös újrakiadás bónuszdalai:
12. "Love → Building on Fire" 3:00
13. "I Wish You Wouldn't Say That" 2:39
14. "Psycho Killer (Acoustic Version)" 4:20
15. "I Feel It in My Heart" 3:15
16. "Sugar On My Tongue" 2:36
Déri Zsolt
FRISSÍTÉS: az EP-n szereplő Kissin' Antonio című dal videója, melyet a Talking Heads bölcsőjének számító műszaki főiskola, a Rhode Island School Of Design aktuális hallgatói készítettek egy 2012-es őszi szakmai gyakorlat keretében!