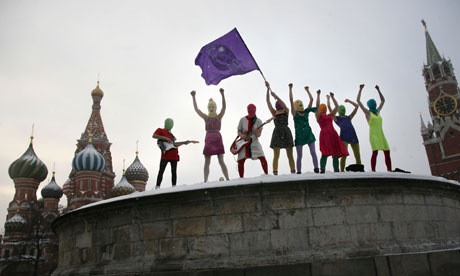 A színes maszkok mögé rejtőző Pussy Riot orosz aktivista punk kollektíva, melynek három kulcstagját egy moszkvai ortodox székesegyházban előadott Putyin-ellenes performance miatt két évnyi börtönbüntetésre ítélték, továbbra is aktív: az ítélethirdetés napján, augusztus 17-én közzétett új klipdal után tegnap egy újabb videóval álltak elő, melyben a még szabadlábon lévő muffisták egy toronyház oldalán végrehajtott akció közben köszönik meg a nemzetközi pop- és rocksztárok, Madonna, Björk, a Red Hot Chili Peppers, a Green Day és a többiek kiállását, elégetnek egy óriás Putyin-képet és felavatnak egy annál sokkal nagyobb Pussy Riot-logót.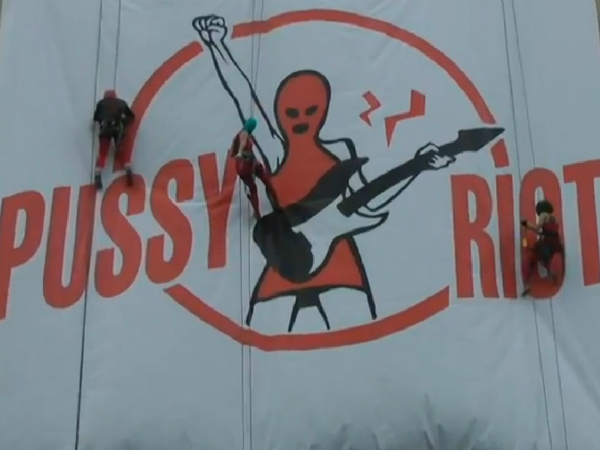 az ítélethirdetés napján közzétett Putyin tüzeket gyújt című új klipdal:
a februári performance a Megváltó Krisztus-székesegyházban – a Punk ima videója:
egy januári akció a Vörös téren, a Kreml és a Vaszilij Blazsennij-székesegyház előtt, a Putyin összehugyozza magát című dallal:
videó a novemberi Pussy Riot-gerillakoncertekről és a Kropotkin-vodka című szám:
moszkvai tömegközlekedési akciók 2011 őszén, a Szabad járdát! című dallal aláfestve:
a Pussy Riot teljes hatszámos Kill The Sexist! EP-je 10 percben:
1. deliver pavement
2. kropotkin-vodka
3. mother of god, putin put!
4. putin zassal
5. death of jail, freedom of protest
6. kill the sexist

Madonna hétperces beszéde augusztus 7-én adott moszkvai koncertjén:
Björk augusztus 12-én Helsinkiben a Pussy Riot tagjainak ajánlja Declare Independence című dalát:

http://pussy-riot.livejournal.com 
Déri Zsolt
egy magyar vonatkozás: a Pussy Riotnak ajánlott Hangmás-koncert augusztus 18-án a Fekete Zaj fesztiválon (Juhász Béla koncertfotója)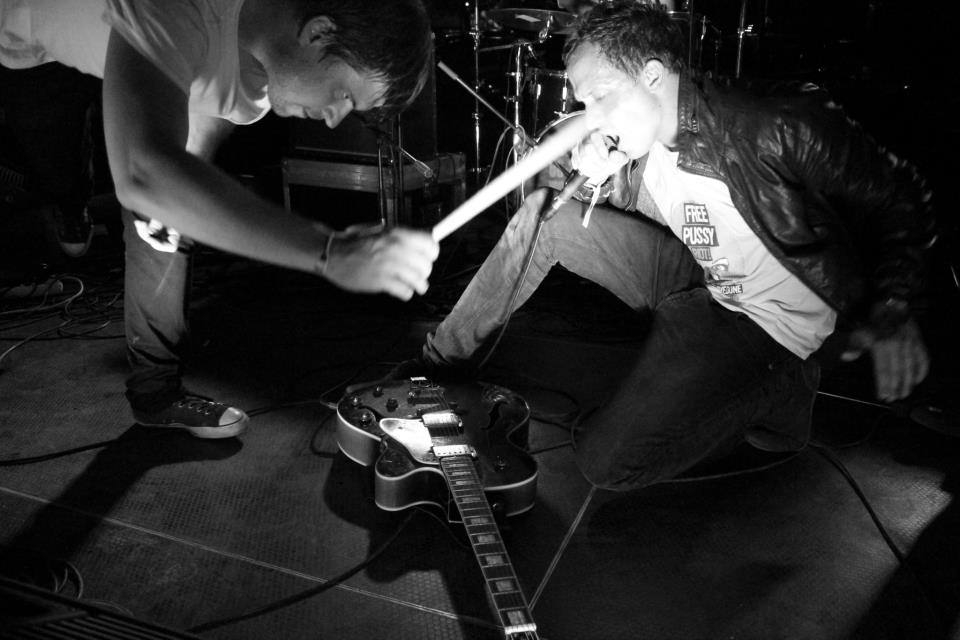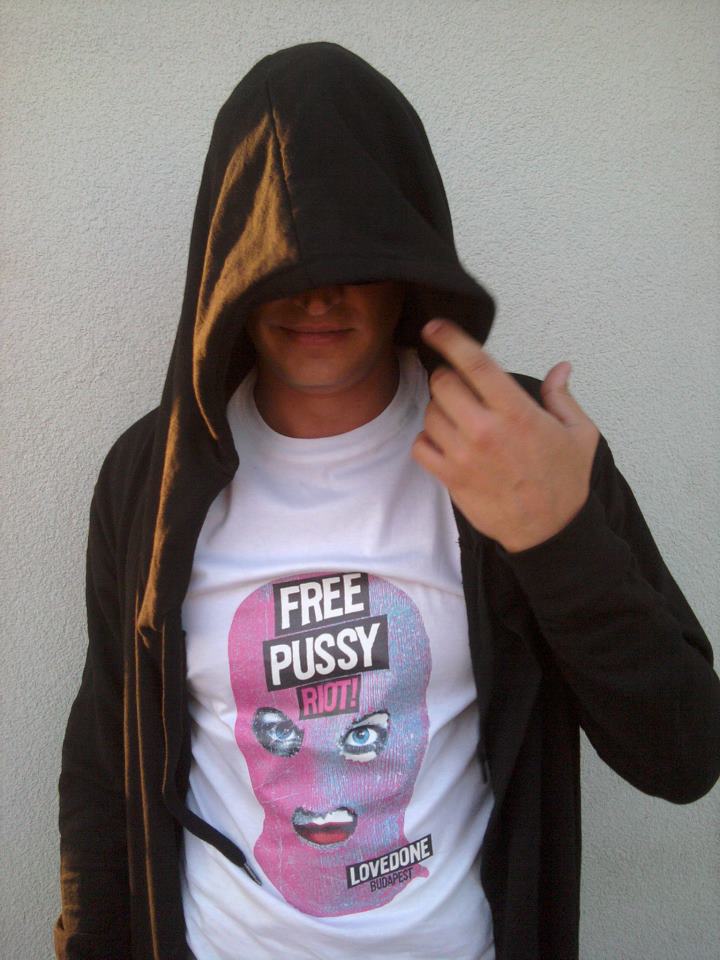 .